Fit Finlay Once Released Chickens Under Ring To Mess With WWE Star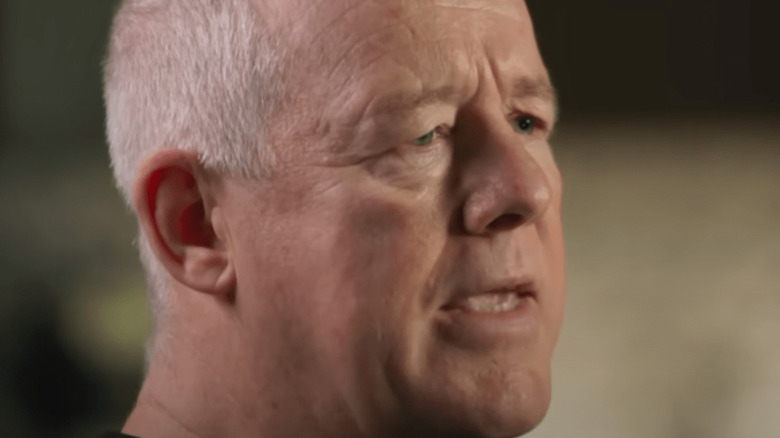 WWE/YouTube
Throughout his near 20-year career, Hornswoggle has done a whole lot, from moonlighting briefly as Vince McMahon's illegitimate son to competing in arguably the most memorable PPV pre-show match of all time, WeeLC, against rival El Torito. But just like any other wrestler, Hornswoggle happens to have one weakness, which just so happens to be a certain type of bird.
On the latest episode of "Wrestling With Freddie," actor and former WWE writer Freddie Prinze Jr. revealed Hornswoggle's greatest fear and how some WWE veterans, most notably former WWE star and current producer Finlay, would use that to rib him.
"Dylan [Hornswoggle] is afraid of chickens the way I'm afraid of boats," Prinze Jr. said. "Fit Finlay had a chicken under the ring, and Dylan couldn't come out because it was a live show. So he's just under there, fighting with a chicken that's trying to cut his throat."
Despite finding the whole thing humorous, the "She's All That" star admitted that he had always been a huge fan of Hornswoggle. In fact, Prinze Jr. also revealed that he had been instrumental in getting Hornswoggle his first speaking lines on WWE TV.
"I love Dylan," Prinze Jr. said. "I was the one who got him the first time to get his character to speak. And he actually rapped to Snoop Dogg."
Hornswoggle was recently part of the Jericho Cruise, where footage emerged of him trying to help Matt Cardona out during a match against Flip Gordon. Unfortunately, Hornswoggle would be confronted by comedian and occasional rival, Brad Williams, who laid him out with a Stunner.
If you use any of the quotes in this article, please credit "Wrestling With Freddie" and provide a h/t to Wrestling Inc. for the transcription