Former WWE Star Criticizes AEW And Calls Tony Khan A 'Major Hardcore Mark'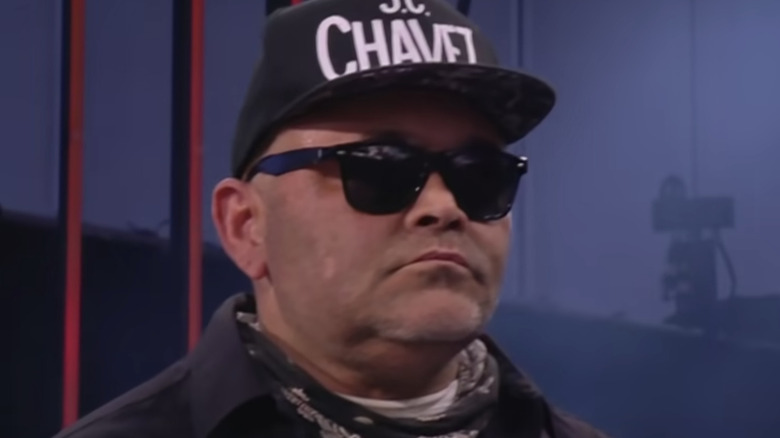 AEW/YouTube
AEW has been one of the hottest promotions over the past few years, but one person who has made it known that he is not a fan of Tony Khan's leadership and booking style is former WWE and WCW star Konnan.
"He obviously wants to make money," Konnan said on the most recent mailbag episode of "K100 w/ Konnan & Disco." "I mean, that's what he's all about. If he doesn't make money, the network's going to cut him off or his dad may say 'f*** this,' you know what I'm saying?"
Khan isn't the only AEW personnel that Konnan has taken an issue with, as he has recently come under fire for comments he made about Konosuke Takeshita's tribute to Eddie Guerrero on the February 8 episode of "AEW Dynamite."
"[Khan's] obviously trying to make money," Konnan continued. "His problem is [that] he's a mega hardcore mark which there's a niche for that. He probably thinks there's more people than there actually [is] and he caters to them and nobody else. I think that's a huge problem."
Konnan also commented on the current state of his relationship with Khan and said that they were "alright." Tensions between the two have been on the rise since December due to a misunderstanding over the competitors in the AAA Tag Team Championship match at "Night of Champions." Konnan apparently made an attempt to fix things up at an "AEW Dark" taping in Orlando last week, but it is unknown how well things went over, especially after the aforementioned Takeshita comments. 
If you use any quotes from this article, please credit "K100 w/ Konnan & Disco" with an h/t to Wrestling Inc. for the transcription.