Miro Has Words For Konnan Following Criticism Of AEW Star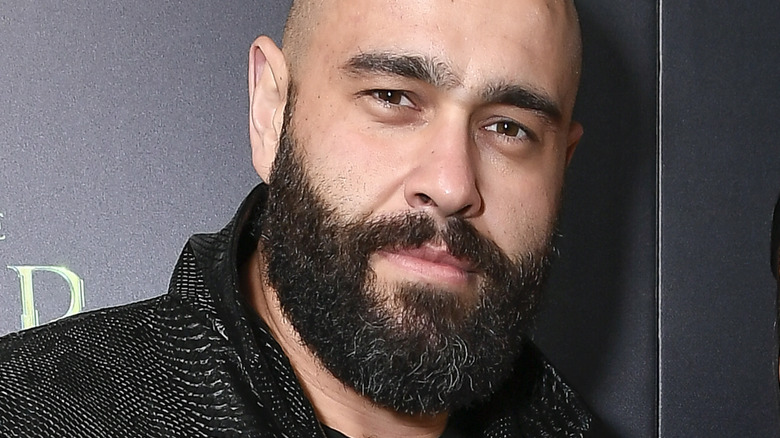 Steve Jennings/Getty Images
It was only last Thursday that it was reported that AAA booker Konnan had sauntered down to a recent "AEW Dark" taping in Orlando, apparently to make peace with AEW after AAA's involvement with WWE regarding the latter's signing of Dragon Lee. Naturally, Konnan has only made his job more difficult since, particularly when some things he said on his podcast, "Keepin' it 100 with Konnan," made it's way to social media, revealing strong criticism for AEW rising star Konosuke Takeshita's performance on "AEW Dynamite" last week.
"Well, Takeshita, he's got heat with me, and he's lucky I wasn't in El Paso," Konnan said. "Because when he went up, and he did the f*****g Eddie Guerrero thing for the Frog Splash, you're not Mexican dude, I don't care, stick to your nationality."
As of this writing, Takeshita has yet to respond to Konnan's criticism. But an unlikely source in the AEW locker room has in Miro. The seldom seen but not forgotten AEW star eventually got word of Konnan's comments, and took to Twitter with a statement that will likely ensure he won't be getting inquiries from AAA any time soon.
"I bet you all that konnan, or whatever his name was , can't last 10 sec with Takeshita," Miro tweeted.
While it would appear that Konnan's issues with Takeshita stem from Takeshita emulating the legendary Guerrero — who was friends with Konnan while they worked together in AAA, ECW, and WCW in the '90s — it should be noted that Konnan hasn't expressed similar sentiments about other non-Mexican talent to pay tribute to Guerrero, such as Logan Paul. No word on if his comments have put a further strain on AEW/AAA relations.