Kevin Nash Suggests Vince McMahon Is Overvaluing WWE To Lessen Chances Of Sale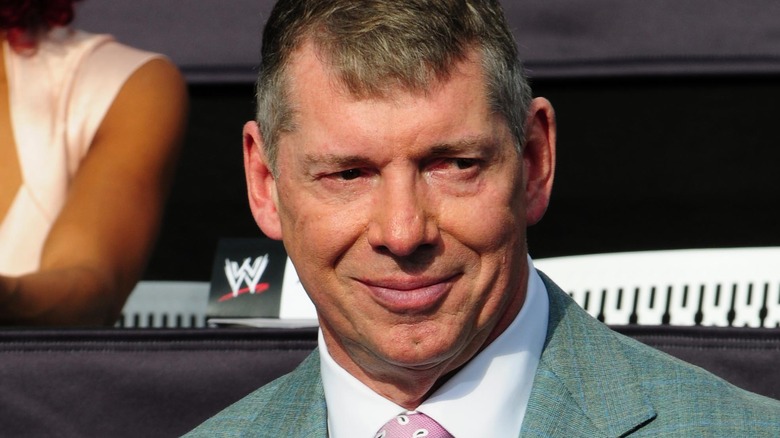 Vallery Jean/Getty Images
Vince McMahon is back in the saddle in WWE and looking for a potential buyer for the company. McMahon is reportedly asking for an astronomical $9 billion, though some think that might just be a negotiating tactic.
On the latest episode of "Kliq This," Kevin Nash said that the brand valuation of the New York Yankees, citing Forbes, is $6 billion, and that information leads the WWE Hall of Famer to say that he "can't wrap [his] head around" the $9 billion asking price that has been reported, noting that it was $6 billion two months ago. Nash thinks that the price is meant to delay the sale, comparing the WWE to his own house.
"It's almost like I have no intention of selling my house," Nash explained. "But if someone called me up and said 'I'll give you $3.5 million,' I'm selling my house. But if you give me market value for it, it's like, 'Nah, man.'" Nash thinks that McMahon is simply trying to get enough money to make the ordeal of turning the company over to outside ownership worth it.
McMahon returned in January to help facilitate a sale of WWE, with many rumored suitors, including the Public Investment Fund of Saudi Arabia. UFC parent company Endeavor has seemingly taken its name out of the running. WWE CEO Nick Khan noted in a recent earnings call that the potential sale of WWE was going on at the same time that WWE's media rights fees for both "Raw" and "SmackDown" are coming up for negotiation.