Prominence Wins Inaugural Triangle Derby Tournament In STARDOM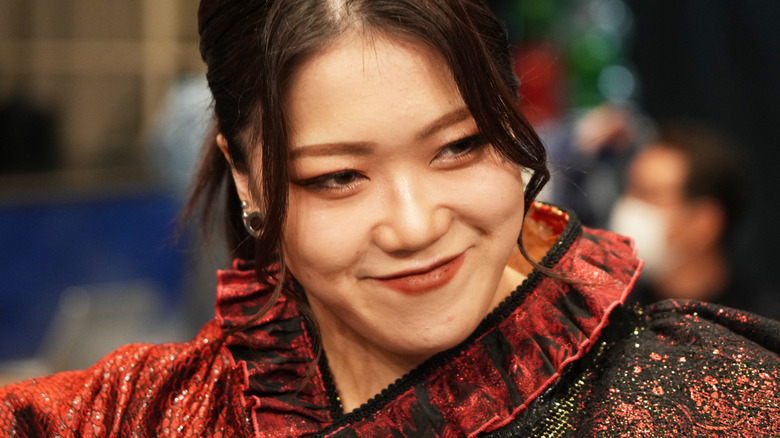 Etsuo Hara/Getty Images
After two months of ongoing competition, the first-ever STARDOM Triangle Derby has ended. The final event of the trios tournament took place earlier today in Yoyogi, Japan, and saw the reigning Artist of Stardom Champions Prominence walk away with the tournament victory.
The inaugural Triangle Derby utilized a unique round-robin format in which teams were divided into two blocks, with each team facing all of the teams in the opposite block.The tournament began in January, and despite illness scares at the beginning of the year, most of the tournament went on as scheduled. It was on the penultimate day of the tournament on February 17 that the four semifinalists were decided.
The Neo Stardom Army trio of Yuna Mizumori, Yuu, and Nanae Takahashi finished atop the red block with 11 points, one point ahead of Cosmic Angels representatives Natsupoi, SAKI, and Tam Nakano. The blue block concluded with the Rampage GE trio of MIRAI, Ami Sourei, and Syuri tied with the Prominence team of Hiragi Kurumi, Suzu Suzuki, and Risa Sera for first place with 10 points apiece.
Prominence sits atop STARDOM's trios mountain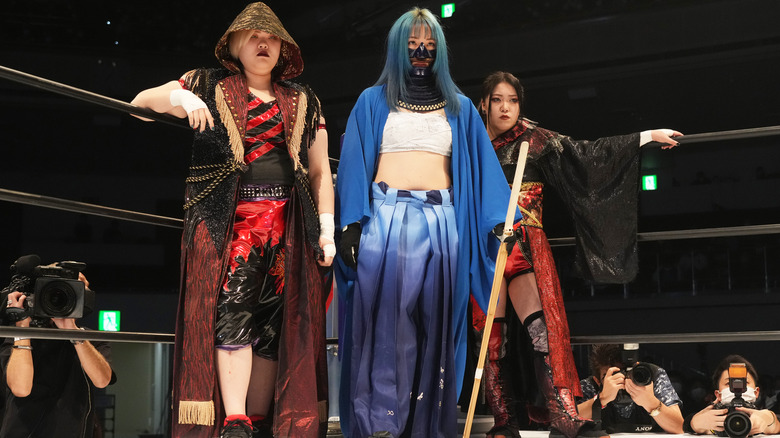 Etsuo Hara/Getty Images
The Prominence trio exerted its dominance over the rest of the field on the final day of competition, defeating Neo Stardom Army in the semifinals and wagering its Artist of Stardom Championship against tournament favorites Rampage GE in the finals. The deathmatch tribe's confidence paid off, as Suzuki pinned MIRAI in the main event to secure the tournament win and her team's first successful defense of the trios titles.
From the time the Triangle Derby lineup was announced late last year it was speculated that the outsider trios would be the biggest wildcards of the tournament. That speculation was validated, as three of the four semifinalists featured at least one freelance wrestler not signed to STARDOM, with the only exception being the runners-up, Rampage GE.
Elsewhere on the card, Himeka continued her Retirement Road, losing an inter-promotional match against Sendai Girls' Chihiro Hashimoto; Saya Kamitani continued her record-breaking reign as Wonder of Stardom Champion in a title defense against Hazuki; and AZM defeated Starlight Kid ahead of her projected singles encounter with Mercedes Mone at Sakura Genesis.