KAIRI Bringing Mystery Guest Who Will 'Shake Things Up' In STARDOM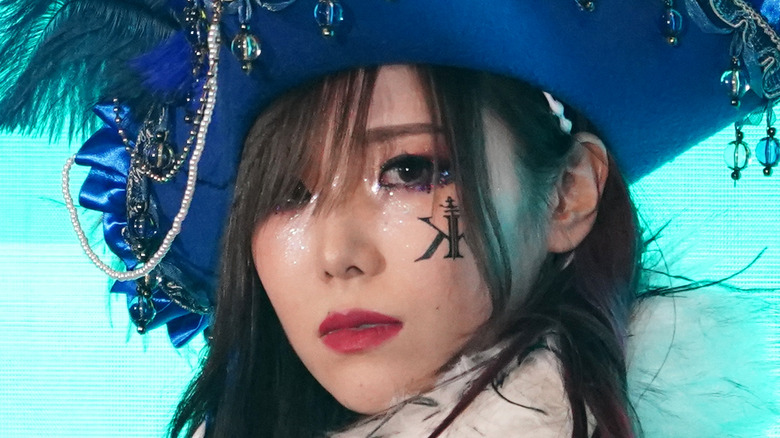 Etsuo Hara/Getty Images
It has now been more than a year since KAIRI returned to World Wonder Ring Stardom, and it's a decision that has agreed with her, The former WWE star has had several quality matches for the Japanese women's wrestling promotion, in addition to becoming the first IWGP Women's Champion for New Japan Pro-Wrestling. However, since dropping the title to Mercedes Mone at New Japan's Battle in the Valley on February 18, KAIRI has been out of sight, out of mind.
That won't be the case for much longer. Early Wednesday morning, Stardom posted a video promo from KAIRI on Twitter announcing that she would soon be back. And she won't be alone.
"KAIRI says she will take part on All Star Grand Queendom, April 23 at Yokohama Arena!" the tweet read. "She says she is bringing someone with her that will shake things up in Stardom! Will she unveil who it is at Stardom's April 2 show at Korakuen Hall?!"
No additional hints were provided regarding who the "someone" accompanying KAIRI could be. If the mystery person is showing up with KAIRI on April 2, that would eliminate the likes of Mone and Naomi, who are scheduled for WrestleCon in Los Angeles that weekend. Some fans on social media have speculated that it could be WWE star IYO SKY, who worked for Stardom from 2013 to 2017, but she has a match at WrestleMania 39 that weekend.
No matches have been announced for the Korakuen Hall event.