Naomi Officially Confirmed For WrestleCon Appearance As WWE Status Remains Unknown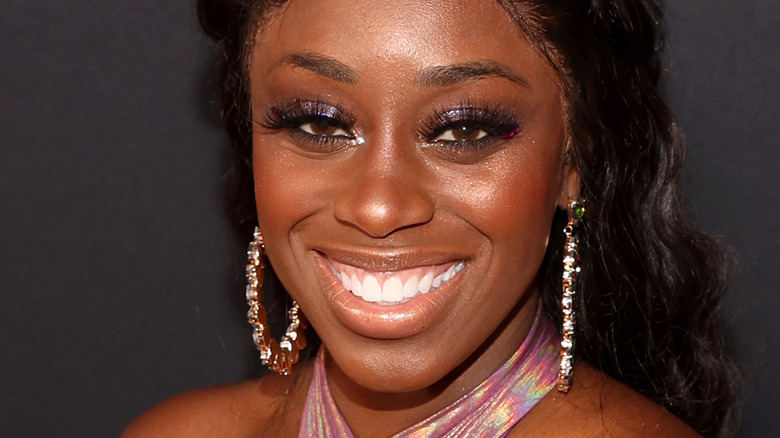 Jesse Grant/Getty Images
While the mystery of "what's going on with Sasha Banks?" has been solved in the past few months – between her joining New Japan Pro-Wrestling, changing her name to Mercedes Mone, and winning the IWGP Women's Championship – the mystery of her former tag team partner Naomi continues to grow. Unlike Mone, Naomi's future has largely been a guessing game since she and Mone walked out of WWE nearly a year ago, and it will only seem more uncertain now thanks to a recent announcement.
On Friday, it was revealed that Naomi will in fact be at WrestleMania weekend. It will not, however, be for WWE, as the WrestleCon convention announced on Twitter that the star will be appearing on March 31.
"It's Feel the Glow Friday!" the tweet read. "Welcome to WrestleCon!"
While an appearance at WrestleCon would seem to suggest Naomi and WWE are on the outs, it should be noted that talents connected to WWE are appearing at the convention, including Kurt Angle, Mick Foley, Ric Flair, and most notably Lita, who is currently one half of the WWE Women's Tag Team Champions. The convention will also feature notable stars from AEW, Impact Wrestling, AAA, and New Japan, and will also see Naomi likely reunite with former tag team partners Mone and Arianne Andrews (WWE's Cameron), who will both be on hand.
As noted, though, the WrestleCon appearance will mostly serve as another puzzle piece for fans wanting to see the former WWE SmackDown Women's Champion in action again. Naomi herself hasn't commented on the matter, though several recent reports have suggested that she and WWE are still having positive conversations about a return. Earlier this week, Andrews also revealed that Naomi was recovering from shoulder surgery, further keeping her out of action.