GCW Opposing AEW's 'Fight Forever' Trademark, In Settlement Negotiations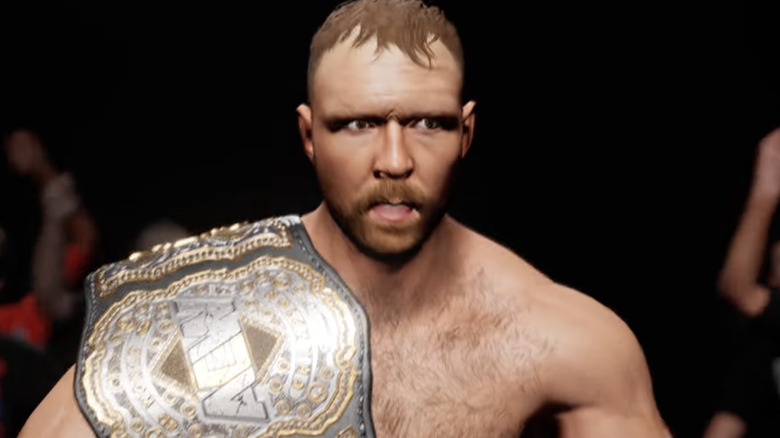 THQ Nordic
There's still no release date for "AEW Fight Forever," the company's first video game, which is being developed by Yuke's and published by THQ Nordic. At Sunday night's post-Revolution press conference, Tony Khan indicated that the game is finished, with Kenny Omega having previously explained that content changes to lower the game's ESRB rating delayed its release. With Khan saying he wouldn't just blurt out the release date and step on his partners' toes, it seemed an announcement was imminent, but as we enter the following weekend, there hasn't been one.
However, paperwork filed with the U.S. Patent and Trademark Office a few days before Revolution points to another possible holdup. GCW is formally opposing AEW's registration of its "Fight Forever" trademark, with the documents indicating the two companies are in settlement talks. The documents consist of Mike Dockins, who represents GCW and others in trademark proceedings regularly, filing a request on March 1 for an extension of time to formally oppose AEW's trademark, as well as the USPTO's approval of the request the following day. GCW and Dockins now face a May 31 deadline.
In the request for the extension, GCW indicated that it needed the extended deadline (originally March 2) not just so it could further investigate the claim and confer with counsel (Dockins), but also because it's "engaged in settlement discussions with [AEW]." GCW held its own "Fight Forever" in January 2021 as a 24-hour event with no fans in attendance to benefit and showcase indie wrestlers during the COVID-19 pandemic. GCW filed for its own trademark on the name last year, a few months after AEW did the same.
When reached by Wrestling Inc., Dockins declined a request for comment. As of this writing, neither GCW nor AEW has responded to similar requests.