Christopher Daniels Shares His Excitement For Omega Vs. Hijo Del Vikingo On AEW Dynamite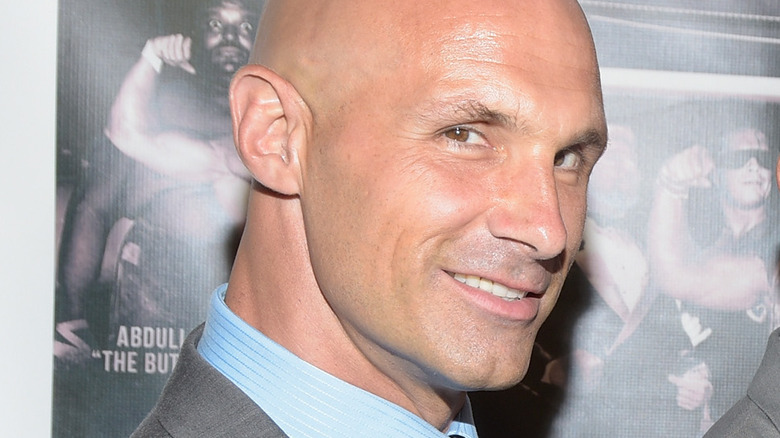 Michael Tullberg/Getty Images
There is definite buzz in the air concerning this week's "AEW Dynamite", after AEW owner Tony Khan announced that Kenny Omega would be going one-on-one against AAA Mega Champion El Hijo del Vikingo. While some have questioned the match, the overall feeling about it, Vikingo's first in AEW and Omega's first "Dynamite" singles match since November 2021, is excitement. That includes AEW star Christopher Daniels, who spoke to Wrestling Inc. for an exclusive interview over the weekend, shortly before he himself wrestled Vikingo at the Lucha Libre World Cup. Daniels, also AEW's head of talent relations, expressed a ton of optimism concerning the Omega vs Vikingo encounter.
"I feel like that's a match the world has wanted to see for a long time and I'm glad we're able to present it on national television next Wednesday," Daniels said. "I think that's going to be an amazing bout. I've just recently met Vikingo for the very first time. I was on our show with him at Warrior Wrestling. He tore the house down.  He's an amazing athlete. And Kenny Omega, one of the best in the world, one of the best to ever do it. So the table is set for a classic." Daniels acknowledged that while the announcement of Omega vs. Vikingo came suddenly, the match has long been in the works. Indeed, diehard AAA fans will recall Omega vs. Vikingo was originally planned for December 2021, making Wednesday's showdown nearly two years in the making.
"I feel like the desire to have Vikingo as part of our show has been in the works for a while," Daniels said. "It's just been a matter of logistics. The demand for him is strong. We don't want to run him to death and schedule's finally permitted and here we are. ... It's a great opportunity to expose Vikingo to a broader audience in the US. He's on fire right now across the independent scene. Everybody knows him from his stuff in Mexico, and I think this is the first of what could be many opportunities for him in the United States."