Backstage News On WWE Visiting Specific Locations For PLE Events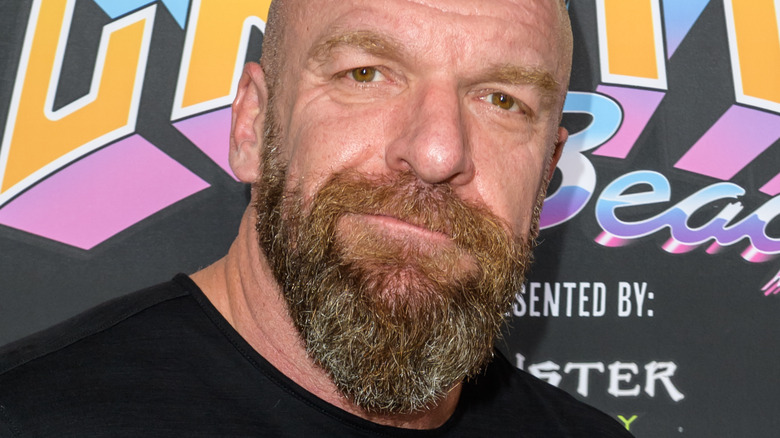 Jason Koerner/Getty Images
In recent months, there has been a drastic shift in WWE's policy with regard to selecting venues for its PLE events.
While the Elimination Chamber in February marked the first instance of WWE holding a PLE/PPV in Montreal since Breaking Point 2009, the upcoming Backlash will be another milestone event as WWE returns to Puerto Rico for the first time since the 2005 New Year's Revolution. 
According to Fightful Select, the trend of WWE re-visiting old markets and/or venturing into new ones is set to continue. 
A WWE higher-up who spoke to Fightful noted that an effort is being made "to maximize the buzz around said shows" and that WWE wants each event "to have a distinct purpose," be it from a thematic, financial or strategic perspective. For example, the decision to hold Elimination Chamber in Montreal was due to the red-hot Sami Zayn / Bloodline storyline, no different from visiting Puerto Rico in May to capitalize on Bad Bunny's popularity. 
Similarly, WWE is being strategic by holding the Money in the Bank at the 02 Arena in London ahead of its television rights renewal in the area, the report added. 
Fightful added that it's also not a coincidence that WrestleMania 39 is being held in Los Angeles when WWE is preparing a sale of the company, ahead of its upcoming TV rights renewals in the United States.  
"It's about spacing out PLEs so the demand builds in market," said the WWE higher-up.
Speaking of re-visiting old markets, WWE will be holding its first SummerSlam in Detroit since the event in 1993. As of this writing, the venues of only WrestleMania 39 (Los Angeles), Backlash (Puerto Rico), WWE King and Queen of the Ring (Saudi Arabia), WWE Money in the Bank (London) and SummerSlam (Detroit) are set in stone. WWE is expected to announce the names and venues of other 2023 PLEs imminently.