Logan Paul Hits GTS On Seth Rollins At WWE WrestleMania In The Midst Of CM Punk Uncertainty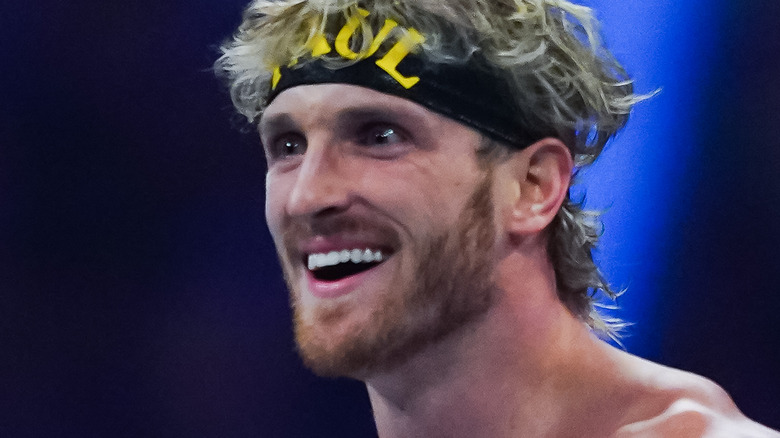 Alex Bierens De Haan/Getty Images
YouTuber and WWE Superstar Logan Paul used a popular move of former WWE Superstar CM Punk during his WrestleMania 39 match against former WWE Champion Seth Rollins. Paul hit the GTS on Rollins during the match, which is of course the same move that Punk uses.
Paul using the GTS wouldn't be that interesting if Punk wasn't in the news almost every week due to the questions about his future in pro wrestling and AEW after his backstage altercation following the AEW All Out pay-per-view in September 2022. 
In one of the latest reports, it was noted how some AEW stars weren't too keen on Punk returning to the promotion. His controversial Instagram post, where he stated that Jon Moxley didn't want to lose to him, that he was wrestling while injured, and called Chris Jericho a "liar and a stooge," also didn't help backstage morale. Punk was reportedly close to negotiating a return to AEW too before the Instagram post.
It's interesting to bring up Rollins' controversial comments about Punk during the 2023 Royal Rumble weekend. Rollins called CM Punk a "cancer" and pleaded for him not to come back to WWE.
Back to the match between Rollins and Paul, Rollins got the win over the social media personality. The two had been feuding since the 2023 Royal Rumble where Paul eliminated Rollins from the men's Royal Rumble match. Paul also ruined Rollins' chance to win the WWE United States Championship from Austin Theory at Elimination Chamber and later knocked out Rollins on an episode of "WWE Raw."