The Miz Makes Bold Predictions For WrestleMania Night Two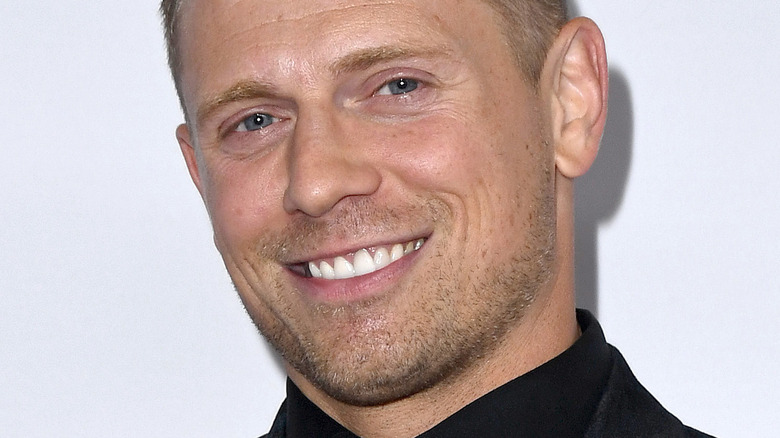 Mindy Small/Getty Images
With WWE WrestleMania 39 Night 1 in the history books, the anticipation for Night 2 continues to grow. Tonight's card advertises six contests, including three championship matches. Among the titles at stake are the "Raw" Women's Championship, the Intercontinental Championship, and the headliner between Cody Rhodes and Roman for the Undisputed WWE Universal Championship. The host of WrestleMania 39 — The Miz — has revealed his predictions for two of the three title matches.
In a new video on his TikTok, Miz first shared his thoughts on the upcoming battle between Bianca Belair and Asuka. Echoing sentiments previously expressed by Belair, Miz believes their clash will be a "hard-hitting" affair, blending together Asuka's "lethal" arsenal of kicks and Belair's unmatched athleticism. "It's just going to be one to be remembered," he said.
Regarding the main event of the evening, Miz is following his gut. "I think Cody can do it. I really do think it's his time. Sometimes you feel energy, you feel electricity... That's what I put my money on," he said.
Since returning to WWE at the 2023 Royal Rumble, Cody Rhodes has been determined to "finish the story," and tonight, he will have the opportunity to fulfill that dream as he goes toe-to-toe with "The Tribal Chief." While Reigns has long been perceived as invincible, The Miz is confident that Rhodes' evolution has allowed him to grow, and he believes that he will put on a strong showcase against Reigns. The Miz admits he could be wrong in his prediction — noting Reigns has been a "bonafide star" for the company — but his instinct is invested in "The American Nightmare."