Big E Reveals Which Wrestlers Have Offered Him Advice On His Recovery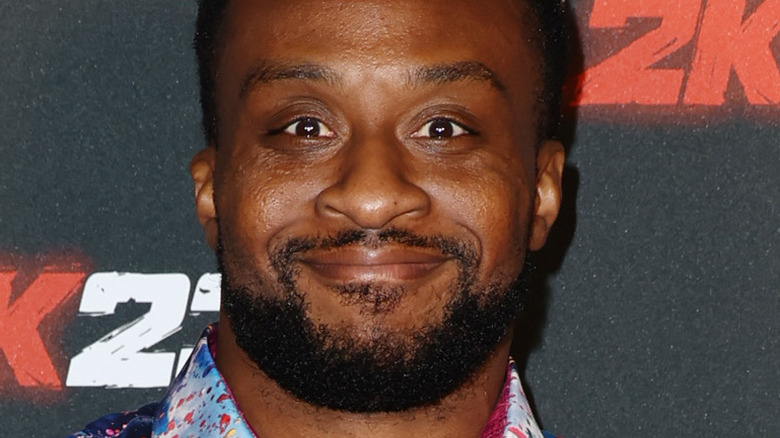 Joe Scarnici/Getty Images
Big E suffered a major neck injury on the March 11, 2022, edition of "WWE SmackDown," which saw him need surgery to repair his C1 and C6 vertebrae. Despite positive signs such as his ability to do everyday tasks and not needing a neck brace anymore, the powerhouse of the New Day has yet to be cleared to wrestle yet, with his C1 not ossifying how they originally hoped it would.
Multiple WWE stars have suffered major neck injuries throughout their careers, and some have even reached out to the former WWE Champion during his recovery period. "Right out the gate right, I had so many people reach out," Big E said in an interview with "Uproxx." "Edge reached out to me. Edge is honestly one of the best human beings in the business. Has always checked in on me a bunch of times. Steve Austin reached out as well. Kevin Nash, and just so many guys that I grew up loving as a kid and have been blessed enough to be in rooms with as peers have reached out because unfortunately so many of us have dealt with neck injuries to some degree."
Over the past few years, multiple stars, such as Edge, have come out of retirement following neck injuries — with Saraya competing in AEW the past few months after being out of the ring for nearly five years. Big E's in-ring future is still in question, as he said that he would be getting his one-year check-up on his neck following WrestleMania 39 weekend. Big E previously stated that he is not worried about ever being able to return to the ring.