Dana White Calls Logan Paul's WWE Stint A 'F***ing Home Run'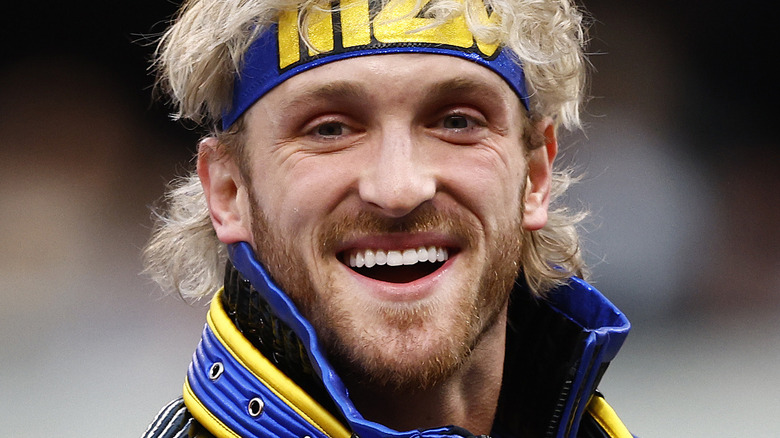 Ronald Martinez/Getty Images
While his WWE future hangs in suspense, many notable figures have issued their applause for the rookie year of "The Maverick" Logan Paul, including "The Hurricane" Shane Helms, Matt Cardona, and most recently, the President of Ultimate Fighting Championship (UFC), Dana White.
Speaking with TMZ Sports, White spoke about the possibility of integrating some of his athletes into the wrestling world now that UFC has merged with WWE. White previously stated his intentions to keep their businesses separate, but if a competitor is "talented enough" to cross over, then White might consider opening the door. White cited Brock Lesnar and Ronda Rousey as prime examples of successful crossover stars who bridged between UFC and WWE. One other combat sports athlete sticks out in his mind though — that being internet sensation, and boxer, Logan Paul, who made his wrestling debut at WrestleMania 38.
"I don't know jack sh*t about wrestling, but let's tell you what I do know. They hit a f***ing home run with that guy, an absolute home run," White said. "He is incredibly talented. He's an amazing athlete. And yes, I was blown away by watching him. So obviously, if you have a scenario where somebody is that good and could go over to the WWE it's going to happen."
Paul's latest WWE match emanated from Los Angeles, California on night one of WrestleMania 39, where he went one-on-one with former WWE Champion Seth Rollins. Though he lost the contest, Paul received great praise from Chief Content Officer Paul "Triple H" Levesque, who echoed sentiments similar to White. "That was f***ing awesome," Levesque texted Paul.