Logan Paul's WWE Contract Ends After WrestleMania 39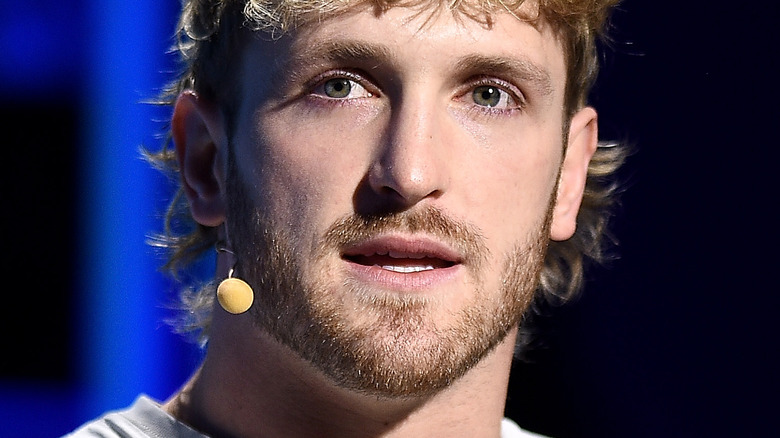 Steven Ferdman/Getty Images
Before he steps up to face Seth "Freakin" Rollins at WrestleMania 39 this weekend, Logan Paul has dropped major news regarding his contract with WWE. Previous reports suggested Paul had been locked into a "multi-year deal" with the company, but it appears that isn't the case. In the newest episode of the "Impaulsive" podcast, Paul revealed that his current deal with the company is just days away from expiring, as it concludes on the grand stage of WrestleMania. "It's so crazy. It's like the epitome of everything that I was doing my entire life. I want to lean into it," he said, reflecting on his first year in the sport. "My contract ends this WrestleMania. My rookie year is about to be up. It was a good rookie year."
Though it remains to be seen if WWE will draw up a new contract for him, one of his co-hosts joked that "we need a renewal trying to get you those Lele Pons numbers," referring to a previous claim that WWE had offered YouTuber Lele Pons $20 million to sign with them. Fightful later confirmed that those reports were false. "I knew that [the claim wasn't true]. I didn't think anyone would take it serious," Paul said.
While his post-WrestleMania future remains unknown, Paul had made quite an impression since his in-ring debut last April. Following his tag team victory at WrestleMania 38, Paul returned to settle the score with his former tag partner, The Miz, who had turned on him at the big event. Paul went on to capture the victory in their match at SummerSlam, before pivoting his focus to challenge the Undisputed WWE Universal Champion, Roman Reigns at Crown Jewel.