Big E Talks His Favorite WWE WrestleMania Moments, Including Kofi-Mania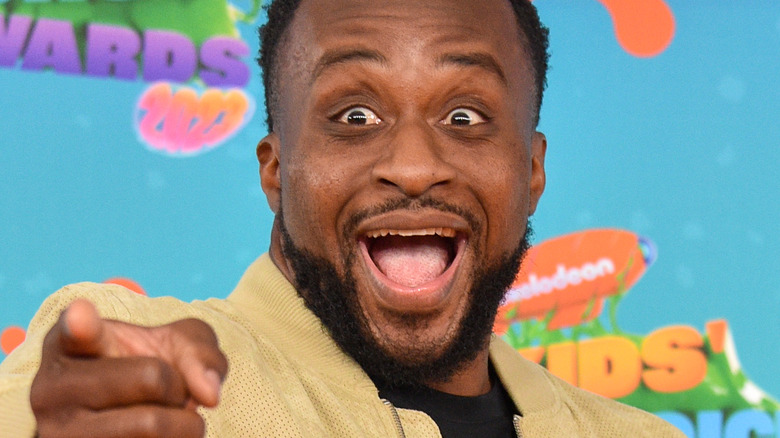 Gregg Deguire/Getty Images
Big E has been sourly missed by WWE fans around the world since suffering a severe neck injury in March 2022. While it is unknown whether the beloved New Day member will ever get the opportunity to wrestle again, his professional wrestling career up to this point has been full of memorable moments and matches, some of which have happened on "The Grandest Stage of Them All," WrestleMania.
When asked by Brian Jones of "PopCulture" about his favorite Mania moments, Big E had plenty of pleasant memories from the biggest event of WWE's calendar year. "I've only had one singles match at WrestleMania, so some of my favorites are really with Kofi [Kingston] and [Xavier] Woods," Big E explained before recalling how meaningful his match against Apollo Crews at WrestleMania 37 was to him. "I played my high school football senior all-star game at Raymond James [Stadium]," he said. "To be able to come out at WrestleMania with the Intercontinental Championship and have Wale rap me out ... that was a big one."
Big E recalled some of his best New Day-related moments at WrestleMania over the years. "I also think back fondly to Dallas," Big E remembered. "I never feel like I had an, 'I made it,' moment because I never want to rest on my laurels, but that moment of us walking out in the Dragon Ball Z gear, coming out of the giant box of Booty-Os, having that reception and love from the crowd, that was one I'll remember for a long time."
His third and final pick, despite not personally being in the match, was Kofi Kingston's legendary win over Daniel Bryan at WrestleMania 35. "I can't not say KofiMania," Big E concluded.