Kevin Nash Comments On WWE WrestleMania Wins For Sami Zayn, Kevin Owens, Rhea Ripley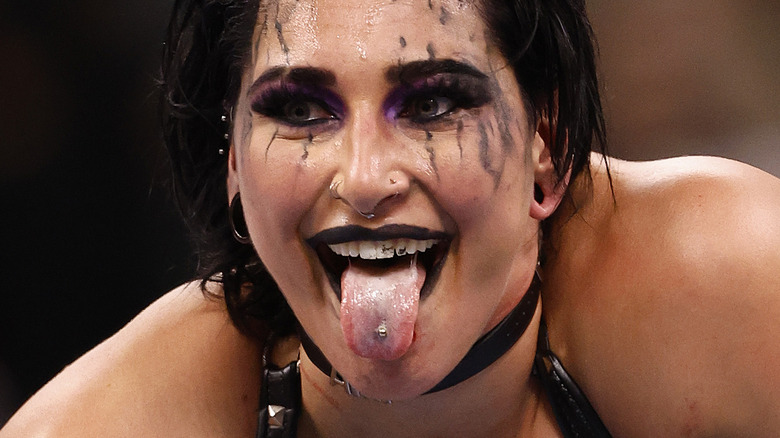 Ronald Martinez/Getty Images
Night one of WrestleMania 39 received high praise from the WWE Universe and several figures in the wrestling world, one of whom is WWE Hall of Famer Kevin Nash. While speaking recently on the "Kliq This" podcast, the former NWO member pinpointed two moments that really stood out to him from the grand spectacle.
In the main event of night one, Kevin Owens and Sami Zayn defeated long-time titleholders, The Usos, to claim the Undisputed WWE Tag Team Championships. Nash applauded their win, and stated that he has always been fan of the duo's work. "We've put Sami over and put KO over on the show numerous times, as you know. They just connect," he said. 
More expansively, Nash touted Rhea Ripley as "a f***ing once in a generation worker" following her massive victory over Charlotte Flair. Ripley and Flair unloaded brutal, hard-hitting maneuvers on each other throughout the contest, while also showcasing their selling abilities. Ripley, in particular, caught his eye. "Her sh*t looks [real]," Nash said. "To me, offense is offense, but it's the sell, and not to die."
In the end, Ripley scored the pinfall and became the new "SmackDown" Women's Champion, ushering in a new era for the women's division of the blue brand.
As Ripley began soaring back into the spotlight last year, many began comparing her to another powerful woman from the company — WWE Hall of Famer Chyna. Nash admitted that he initially didn't make the connection, but after seeing Ripley's recent performances, he believes Ripley maybe even better than "The Ninth Wonder of the World." "She's not Chyna. [Ripley is] much more talented," he declared.