Chris Jericho Comments On Jay White And FTR Choosing AEW Over WWE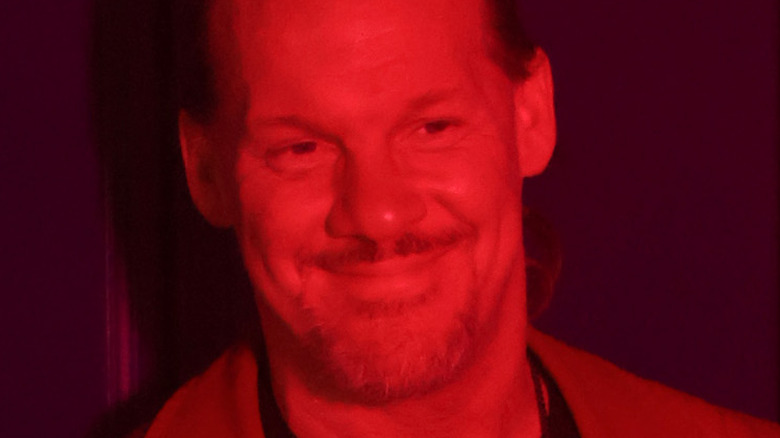 Leon Bennett/Getty Images
While it isn't yet reflected in business stats, there seems to be a feeling that the worm has turned in a positive direction for AEW recently. It may be related to the promotion retaining key talents such as Brian Cage and FTR, or making a big free agent splash in signing former IWGP World Champion Jay White, who debuted on "AEW Dynamite" last week. That signing certainly seems to be a big deal to Chris Jericho. In an interview with the "Battleground Podcast," the AEW star highlighted White's recent signing as an example of why AEW still has a lot in the tank.
"What a great example of us still having momentum," Jericho said. "[He was] the hottest free agent in the world, [on] a silver platter for WWE. I mean the guy is 6'4, he's international, he's got the accent that chicks love, he's a great worker, great heel, great babyface. And he chose AEW. If that doesn't tell you what's going on with us, I don't know what will." Jericho has similar thoughts about FTR's re-signing, which he felt was strengthened by Vince McMahon's return to power in WWE. Regardless, the former "Le Champion" indicated he never strongly felt AEW was in danger of losing the team.
"I'm glad that they are with us, I'm glad that they re-signed, and deep down inside, I don't think it was ever much of a doubt they wouldn't," Jericho said. "But even if there was, they're with us again now. And much like Jay White, like I said, it's another feather in AEW's cap of 'We've got some huge names here that had the option to go elsewhere, that chose not to.' And that's good for us."
If you use any of the quotes in this article, please credit "Battleground Podcast" and provide a h/t to Wrestling Inc. for the transcription