Eric Bischoff On Rumored AEW Roster Split: 'Good Luck, You Deserve Whatever You Get'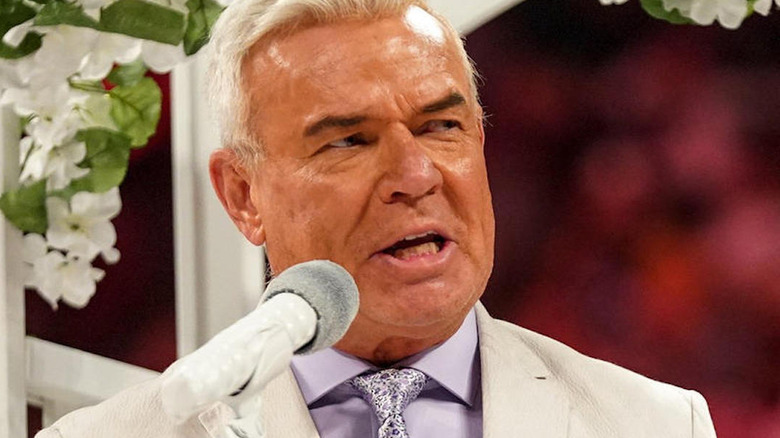 WWE
Eric Bischoff historically hasn't been afraid to say what's on his mind, including when it comes to anything involving Tony Khan's company, AEW. He has opined about rumors of a third weekly AEW television show being created by the company, to keep talent who weren't getting along as well as to facilitate a roster split.
"Good luck, you deserve whatever you get. Turner, you're a frickin' mess, you're not the company you used to be," Bischoff said during the latest episode of the "Strictly Business" podcast. "There's executives in that company that couldn't find their ass with both hands and a compass when it comes to making a good decision if this is the direction that they're going. Good frickin' luck."
The WWE Hall of Famer would go on to say "there are some dumbasses in Turner Broadcasting right now" if reports of the show being created just to help keep people on the AEW roster away from each other but get them all on television during the same week are true. He said if this is ultimately how things play out, AEW is a joke and so is Turner. The former WCW President, who had a close relationship with the founder of TNT, Ted Turner, said he feels bad for him in this situation. 
Bischoff said if he were Turner, he would try to get his name removed from the company or anything associated with his company any longer, calling it a "mess" for believing a second AEW show on a Saturday would be a good idea.
Bischoff on rumors CM Punk is to be the big name for AEW's Saturday show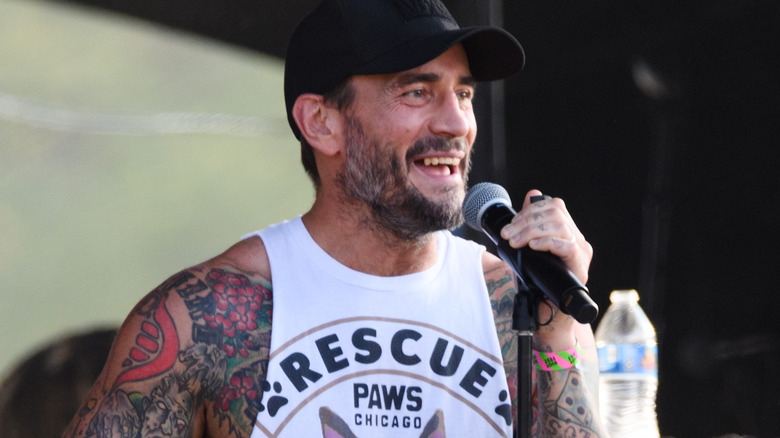 Daniel Boczarski/Getty Images
Although this news would ultimately impact everyone on the current roster, the belief is that the move is being done to welcome back CM Punk into the company, who ruffled several feathers during his first stint with AEW. 
According to the original report, the move would be done to "ease the dressing room problems," likely putting Punk, The Elite, and others who have issues with the former AEW World Champion on separate shows, with Punk being the big name for Saturday nights.
Not only has Bischoff laid into AEW on numerous occasions, but he also has religiously laid into Punk in the past, calling him the biggest financial flop in the history of the wrestling business, continuing that criticism even to this day. Despite more rumors surfacing that Punk's on his way back, Bischoff doesn't believe it's a good move, mentioning why bad morale is not good for a wrestling locker room and calling him a "cancer."
"It's no different than any other work environment, if you've got somebody who's a cancer, if you've got somebody who constantly rubbing people the wrong way, creating a negative environment, creating hostility, dividing people within the team, why have him around? That's not going to create anything, it's just stupid. Yes, it does create bad morale, it does. Bad morale, whether it's in a wrestling locker room or office environment or anywhere else is not productive, it's counterproductive, why do it? This guy's not saving anything, he's not going to turn AEW's business around."