Hangman Adam Page Clarifies Stance On Taking Advice From Industry Veterans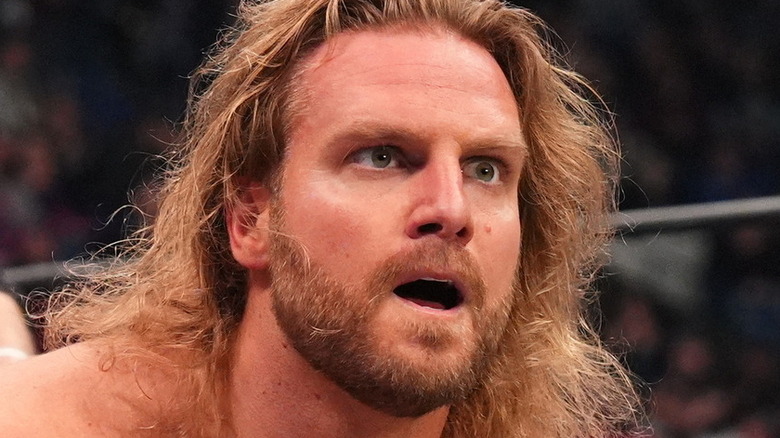 AEW
Last August, AEW star "Hangman" Adam Page made some waves in the wrestling industry when he took part in a panel at the GalaxyCon convention and claimed that he was too stubborn to take advice from veterans. Page's comments rubbed some in the industry the wrong way — namely CM Punk, who referenced Page's remarks during his infamous post-All Out media scrum. As reports of Punk's impending AEW return continue to pile up, Page has taken to Instagram to clear the air regarding his previous comments.
"The reports that I 'don't take advice' have been greatly exaggerated, perhaps by no one more so than me," Page wrote on his Instagram story. "Advice and feedback, particularly from those who have come before, have always been and always will be welcomed and appreciated." The former AEW World Champion went on to state that his comments came from a place of self-deprecation and dry humor, as well as his point of view that wrestling is a form of art that requires a unique perspective from everyone.
"It would've been hollow for Picasso to try to paint a Mona Lisa," Page continued. He then stated that he was surprised nobody had attempted to follow up on his comments by now, and he wanted to make sure the veterans in AEW knew that their words were being heeded.
In recent weeks, Page has found himself tangled up in the conflict between his former friends, The Elite, and the Blackpool Combat Club, who Page has continually clashed with over the last six months. Page last appeared on the April 5 episode of "AEW Dynamite," where he was beaten down by the Blackpool Combat Club, and has been out of action since.