Liv Morgan Feels 'A Little Weird' About Pinning Trish Stratus Right Before Heel Turn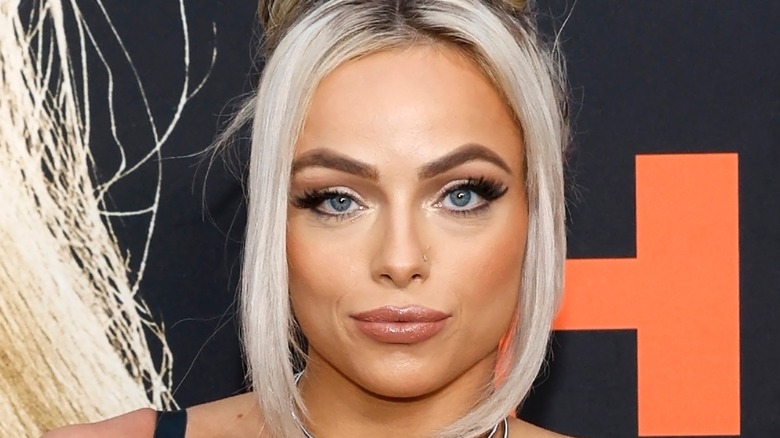 Ovidiu Hrubaru/Shutterstock
On April 10, Liv Morgan pinned WWE Hall of Famer Trish Stratus to win the WWE Women's Tag Team Championship. According to the most recent episode of "The Bump," this made Morgan the first person to pin Stratus in 16 years.
"I'll take that accolade, thank you!" Morgan exclaimed. "I've looked up to Trish, we've been on 'The Bump' together. It was an absolute honor, but after [Stratus's heel turn after the match], I'm a little more like [malevolent laughing] about it." Morgan is, of course, referring to Trish Stratus turning her back on former tag team partner Becky Lynch. Stratus appeared on this week's "WWE Raw" to explain her actions, saying she felt that Lynch didn't show her enough respect for helping pave the road for the current crop of women's talent.
"I hate it for Becky, like my qualm about it is that Becky did not deserve that," Morgan said of the attack. "And so I feel for that, but otherwise I feel like this is very typical Trish — to me at least." According to long-time Stratus fan Morgan, this is exactly the behavior that she's come to expect from her. "She loves the attention," Morgan explained. "She loves the spotlight on her. On Monday, she wanted to remind everyone she is not your teen fantasy, she is the greatest of all time. Whether I agree with that? I plead the fifth. But I think it's typical Trish and I'm not mad at her for it. I just feel for Becky."
Despite Morgan saying it was typical of the Hall of Famer, Stratus recently said she was nervous about cutting a heel promo, as she hadn't been a villain in nearly 18 years.