Independent Stars Kylie Rae And Isaias Velazquez Expecting First Child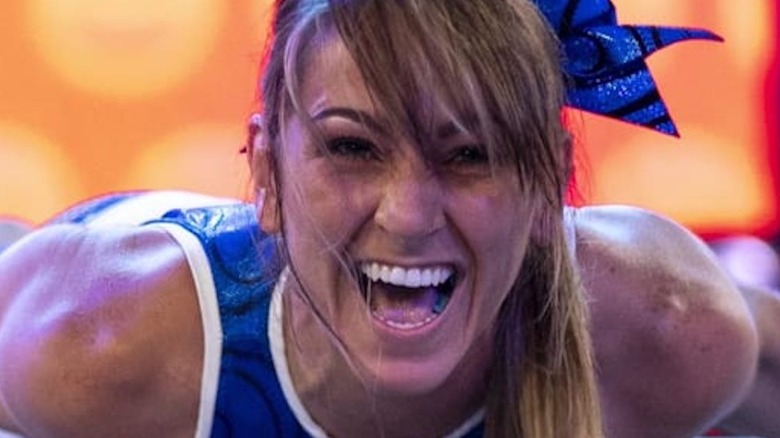 Impact Wrestling
Though she is known to take care of business in the ring, "Smiley" Kylie Rae has always had a child-like quality to her presentation. This has fully been on display in promotions such as WWE, AEW, and Impact Wrestling over the years, but her legions of fans around the indies have come to embrace her friendly disposition, can-do attitude, and Pokemon-inspired gear and theme music. Now, the Chicago native is about to have a kid of her own.
Rae (real name Briana Sparrey) revealed on her Instagram that she and her longtime partner Isaias Velasquez are expecting a baby, which is due to arrive in October. The couple has been engaged since 2020, but their wedding plans may have to be altered with a baby on the way.
Rae's last match was back in early February. Both she and Velasquez are staples of the Chicago indie scene, particularly Freelance Wrestling. In addition to creating countless memorable moments in a Freelance ring together and separately, they have each held the Freelance World Championship twice in their careers and Velasquez is also the trainer at the Freelance Wrestling Academy.
Rae has experienced a number of struggles over the past few years. She was among the first people signed to AEW, but asked for her release shortly after her first match. Later, she signed with Impact but pulled out of her contract prematurely to announce her retirement. Both instances were related to mental health and sobriety issues. Last year, it looked like a WWE tryout and a victory on "Main Event" as Briana Ray might have created a path to that company for her. While nothing materialized at the time, maybe she'll try again after the birth of her child later this year.