Kota Ibushi Reportedly Not Looking For A Full-Time Contract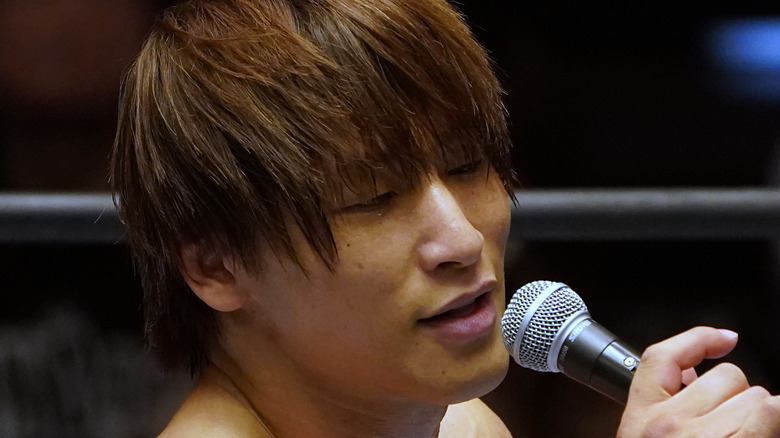 Etsuo Hara/Getty Images
Since becoming a free agent earlier this year, a great deal of speculation has formed around the next destination of former IWGP World Heavyweight Champion Kota Ibushi. According to a new report from Dave Meltzer of the Wrestling Observer, Ibushi isn't looking to be locked up in a tight contract any time soon. Rather than looking for a full-time roster position, people close to Ibushi have reportedly said the former NJPW star is more open to working big matches with a lighter schedule.
Ibushi has expressed interest in working with AEW, though no official moves have been made as of yet. The 40-year-old wrestler has close ties to AEW's Kenny Omega, with their relationship dating back to their days in DDT. Ibushi has teased the prospect of appearing at AEW's upcoming All In event at Wembley Stadium in London, England.
After taking more than a year off due to injuries and a series of disputes with NJPW, Ibushi returned to action late last month, competing at a pair of GCW shows that took place in the days leading up to WWE WrestleMania 39. Ibushi faced "Speedball" Mike Bailey at Josh Barnett's Bloodsport 9, and the following day took on Joey Janela at Janela's Spring Break 7 event.
Back in February, Ibushi provided an update on his health following the shoulder injury that took him out of action in 2021, stating that he felt about 90% recovered. However, while training for his matches last month, Ibushi re-injured his right shoulder, while still continuing on with his planned matches. Since then, no official word has emerged on how long Ibushi might wait before returning to action once again.