FTR's Cash Wheeler Praises Will Ospreay For Evolving, Getting Reaction From Doing Less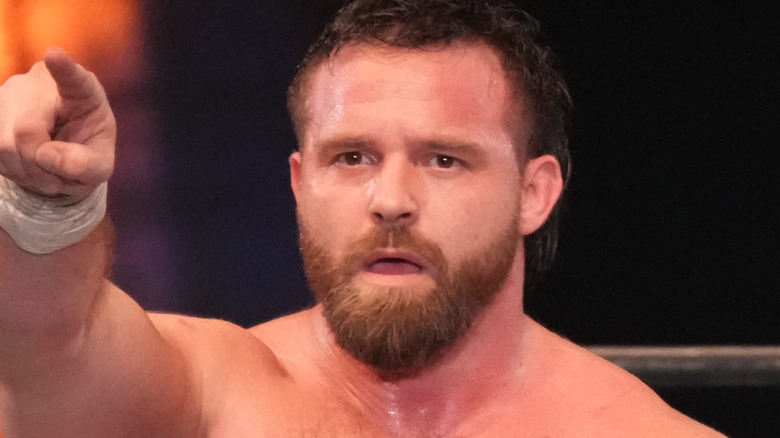 Etsuo Hara/Getty Images
Ever since bursting onto the scene in WWE, AEW World Tag Team Champions FTR have always been about "less is more," as if their "no flips, just fists" catchphrase hadn't given that away. And it's still something the duo holds to today, although they aren't nearly as down on high flying as they once led people to believe.
In an interview with WhatCultureWrestling from WrestleCon, Cash Wheeler discussed FTR's preference for more emotional, storytelling-based wrestling, as opposed to high flying, comparing the latter to CGI-driven superhero films, and their own style to something more grounded, like "The Dark Knight." Wheeler also discussed how one New Japan star had "figured it out."
"The athleticism the generation has now is better than it has ever been, but then you have guys that never evolve past that," Wheeler said. "And then you have guys like Will Ospreay who learned that he doesn't have to do everything all the time, even though he's one of the most gifted athletes in the world. 
"When he started realizing how to tell all the stories he wanted to do and getting those moments and those emotions, he gets more reactions now from just doing something and standing there and looking at the crowd, than he ever would have to do it as opposed to a 630, or something to the outside."
For those sticking to high flying though, Wheeler had this to say.
"I love watching Vikingo and Komander, for instance, last night at Supercard of Honor," Wheeler said. "But man, those guys are going to do those things, and they're a different class than everybody else. And if you can't do those things to that level, you better find something else, because if the fans don't take to you and you're doing things second rate?"
If you use any of the quotes in this article, please credit WhatCultureWrestling and provide a h/t to Wrestling Inc. for the transcription