Jordynne Grace Asked CM Punk For A Photo While He Was Backstage At Impact Wrestling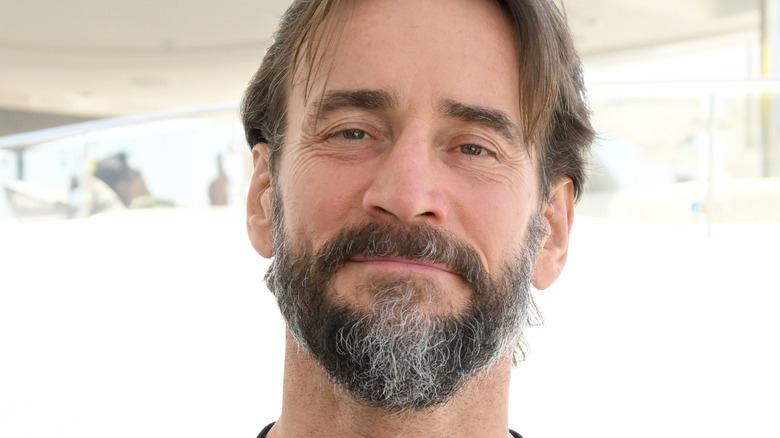 Michael Kovac/Getty Images
CM Punk has been taking a tour of Chicagoland wrestling tapings, first stopping by "WWE Raw" in Rosemont, and then stopping by Impact Wrestling's tapings in Cicero. During a K&S Wrestlefest signing, Impact Knockouts Champion Jordynne Grace admitted that while she posed for a photo with Punk, she was unable to have a conversation with the former AEW World Champion.
"We didn't hang out at all," Grace explained. "It took me like half an hour just to muster up the courage to ask him to take a photo, so we didn't have a conversation. He just said that I'm bigger than him."
Grace recently entered the world of professional bodybuilding, undergoing immense physical changes in the hopes of being the first professional wrestler to compete in The Arnold Classic, the preeminent event in the world of bodybuilding.
While Punk and Grace didn't get a chance to have a conversation, Punk reportedly spoke with former NWA Worlds Heavyweight Champion Nick Aldis. The two men reportedly commiserated over their famous wives, with Punk joking that they were the two people that people were more excited about seeing their wives than them. Aldis is married to Impact Wrestling's Mickie James, while Punk is married to WOW: Women of Wrestling's A.J. Mendez.
Punk is currently still employed by All Elite Wrestling, but hasn't been on television since the infamous brawl that followed All Out last year. He recently stopped by "Raw" in Rosemont, IL speaking with WWE Chief Content Officer Paul "Triple H" Levesque for the first time since Punk left WWE in 2014.