Baron Corbin Wants To Get Back On Track On WWE Raw, Face Roman Reigns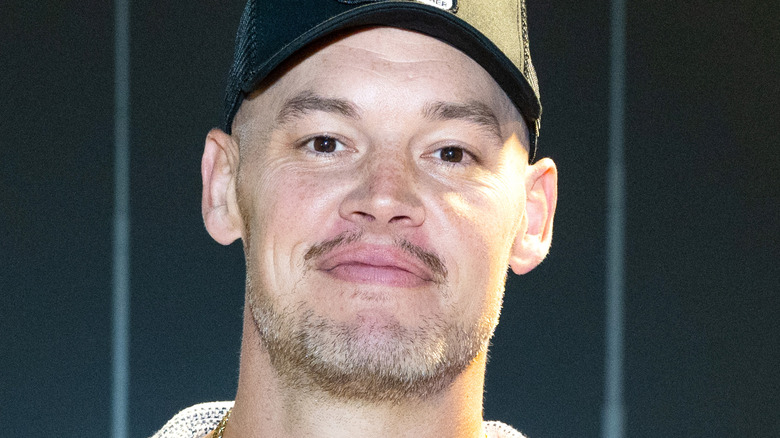 Amanda Edwards/Getty Images
Following the loss of JBL as his manager earlier this year, Baron Corbin has been in the midst of a rough patch in WWE. During WWE's European tour, Corbin was interviewed by Catch Club in France, talking about poor treatment by his fellow roster members and what his next steps are as a performer.
"They're afraid of what I can accomplish," Corbin said about the WWE roster, "If I get back on track, I can go after Roman Reigns, I was the last guy to beat him." Corbin then discussed the prospect of pursuing the World Heavyweight Championship moving forward. "I'd like to stay on ["WWE Raw"], Corbin admitted before clarifying his preference, "I want a shot at that new title. One of my favorite titles in WWE history is that heavyweight championship ... I remember Batista wearing it and Edge having it. It was always so cool to me."
With his newly-assigned status as a free agent, Corbin can challenge for any world championship WWE offers. Though his attention is currently on the World Heavyweight Championship, the "Lone Wolf" still has an even more ambitious end goal in mind. "One day I think it'd be epic to be champion vs. champion [against Roman Reigns]. We can go to war over the [titles], it'd be amazing," Corbin teased. Despite his desire to gain momentum on "Raw," the free agent is scheduled to appear on next week's episode of "WWE SmackDown" instead. The former King of the Ring is set to battle debuting star Cameron Grimes in singles competition when the blue brand heads to Knoxville, Tennessee on May 12.