Triple H Appears To Like Tweet Praising AEW & WWE Successes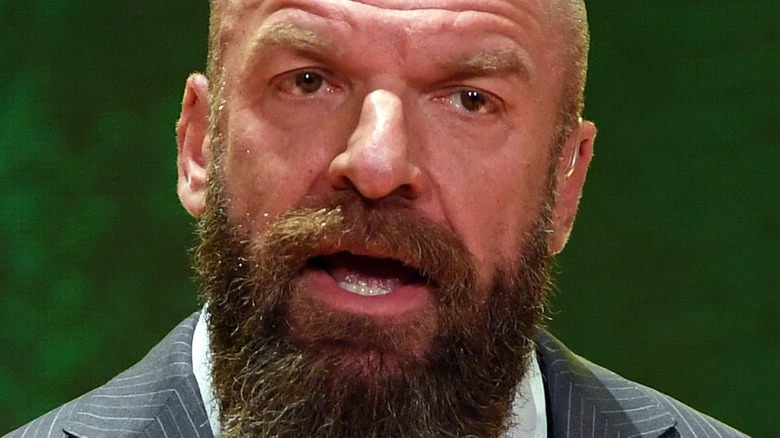 Ethan Miller/Getty Images
Some people believe there's a war between WWE and AEW, but recent activity from Paul "Triple H" Levesque's Twitter account suggests that he's happy to see both promotions succeed.
As documented by WrestleTalk, Levesque appeared to like a tweet that defended AEW's ratings and praised WWE's profitability. "Dude. If they're doing so poorly, why did Warner just give them another show?" the tweet read. "Tv ratings are an outdated way to view popularity, in today's world of cord cutting. WWE has less than half of what they got 10 years ago, but are more profitable than ever." Levesque has since unliked the tweet, but WrestleTalk captured a screenshot and fans on social media were quick to notice the WWE Chief Content Officer's activity at the time.
Of course, both AEW and WWE have experienced plenty of success lately. AEW's All In event has sold over 60,000 tickets for Wembley Stadium, making it one of the largest wrestling shows of all time. There have also been reports of AEW adding a new Saturday night show to its weekly programming schedule, suggesting that Warner Bros. Discovery executives are happy with how the current shows have been performing on their networks.
Elsewhere, WWE reported record revenue numbers in 2022 and recently merged with UFC to form a new publicly traded company under the Endeavor umbrella. With UFC and WWE's assets combined, the new company is valued at $21 billion, and the merger is expected to bring more value to its shareholders in the future.