AEW Star Eddie Kingston Shares Hospital Photo Following Successful Surgery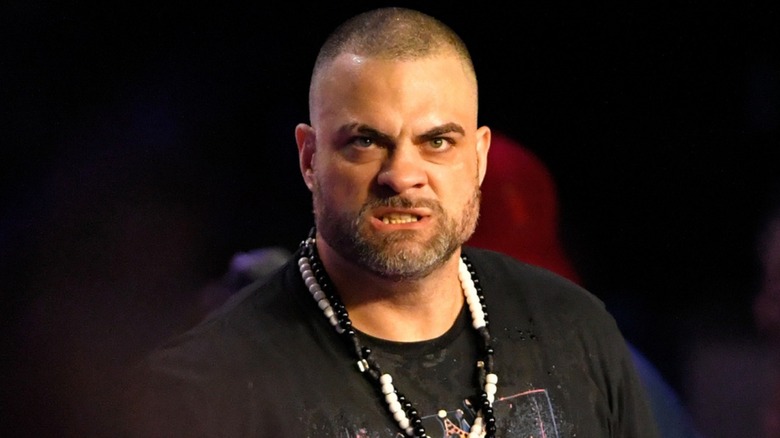 AEW
Generally speaking, AEW-ROH star Eddie Kingston is a man who always has a lot to say. There's a reason behind the "Eddie Kingston addresses his enemies" meme after all. But ever since he revealed that he needed surgery for a hernia back in April, Kingston had been silent — until this weekend, when he confirmed he'd go under the knife this week. As it turns out, he's already in and out of the operation.
Tuesday night, Kingston relayed a post-surgery update on Instagram, accompanying his posted photo where he was flipping everyone the middle finger. Aside from that, his brief message suggested the surgery was a success.
"Yep done," Kingston said.
Kingston had previously shared that he had been working with the injury since September 2022; despite that, he continued to work steadily afterward, wrestling nearly 30 matches between AEW, ROH, NJPW, DDT, and independent promotions until the end of March. However, his last match before stepping to the sidelines was the main event of ROH Supercard of Honor, where he unsuccessfully challenged ROH World Champion and long time rival Claudio Castagnoli.
Fortunately, Kingston's recovery time should only be about six weeks, hopefully putting him back in the ring in time for the sequel to AEW and NJPW's cross-promotional sequel to Forbidden Door, set for Toronto in June. Whether he'll make his way back to AEW or will stick around ROH to pursue the ROH World Title upon his return is a decision yet to be made by Tony Khan.