Potential Cost Of AEW Using Craven Cottage For First UK Show Reportedly 'Gigantic'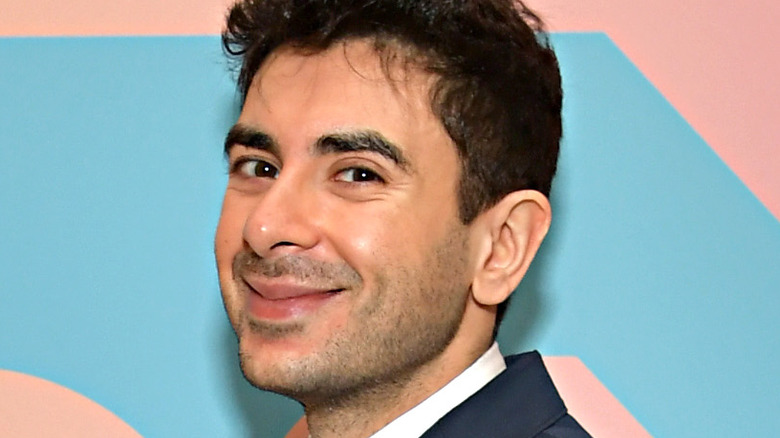 Emma Mcintyre/Getty Images
AEW looked into the possibility of running its first live show in the United Kingdom at Craven Cottage, according to a new report, but the cost of running wrestling out of the venue was apparently too high. The latest Wrestling Observer Newsletter reports that the expense of running a show out of Craven Cottage in London was "gigantic." The stadium is the home of Fulham F.C., the English football team AEW owner Tony Khan's father Shahid owns.
WON reports that the planned All In event out of Wembley Stadium, which can hold 90,000 people, was more "cost-effective" for the promotion. Craven Cottage is equipped to hold a seated capacity of around 25,000 for football games, while Wembley is equipped to hold nearly four times as many spectators. AEW's second "All In will take place on August 27, and is shaping up to be the largest event in the promotion's short history. Executives from AEW have flaunted ticket sales eclipsing 60,000 in recent days, drawing praise from around the pro wrestling community — even those currently working with rival WWE. 
"That's a WrestleMania crowd," Booker T said on his "Hall of Fame" podcast this week. "60,000, that's a WrestleMania crowd, SummerSlam if nothing else. I say good for them." The WWE Hall of Famer said AEW and its wrestlers should be "overjoyed" at how sales are going more than three months out from the marquee London event. And fans have been equally happy speculating what surprises might come with AEW's biggest event to date, while a number of top talent from around the world have been rumored to appear at the show.