Becky Lynch Wants To Win Money In The Bank, Have Showdown With Beth Phoenix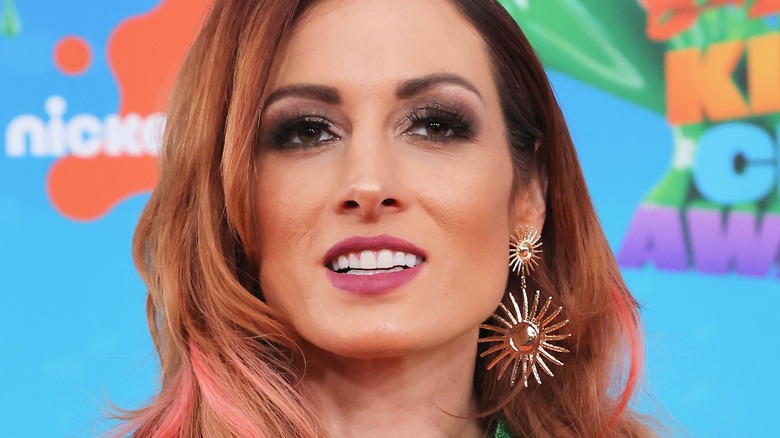 Robin L Marshall/Getty Images
Becky Lynch is one of the most decorated wrestlers on WWE's roster, but there are still plenty of accomplishments and match-ups she is seeking moving forward in her career. While she is currently dealing with Trish Stratus each week on "WWE Raw," Lynch has her mind on her future as well as her current rivalry with the legendary Women's Champion. During a recent interview with UK wrestling star Mark Andrews (transcribed by Fightful), Lynch disclosed two notable things on her wrestling bucket list she would like to achieve. When it comes to her dream opponent, Lynch called out Beth Phoenix to face her in a singles match. "[I want to] wrestle Beth Phoenix. I've been trying to get her for years. She's been dodging me," Lynch teased.
Lynch also mentioned her desire to win the Money in the Bank Ladder Match, one of the very few match types she's never won during her tenure in WWE. "I do want to win the Money in the Bank briefcase before it's all said and done," Lynch explained before recalling her past failures in the annual high-risk match. "Every single Money in the Bank match I've been in ... We're talking four Money in the Bank madder matches, I've been the second to last person."
As one of WWE's top women, Lynch will undoubtedly be one of the must-see performers on "Raw" moving forward, being the second female pick on the first night of this year's WWE Draft. While it remains to be seen whether or not she can achieve each of her remaining goals, Lynch wants to accomplish as much as she can before she inevitably hangs up her wrestling boots in the future.