Seth Rollins WWE Raw Segments Reportedly Pretaped Due To Captain America Filming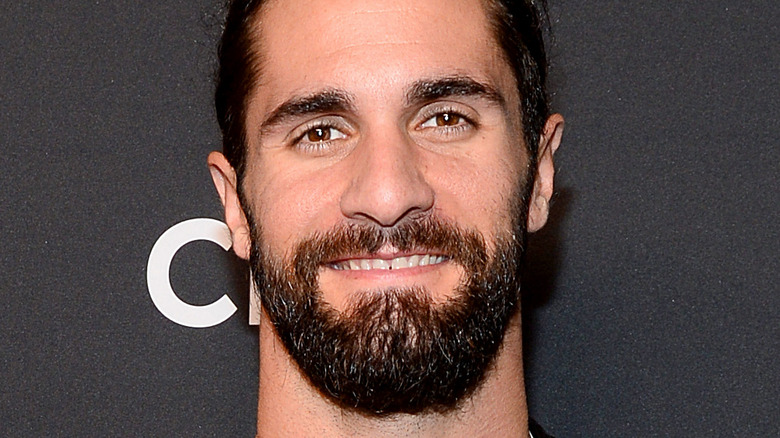 Noam Galai/Getty Images
Last night's "WWE Raw" saw Seth Rollins participate in a sit-down interview with Corey Graves regarding his upcoming WWE World Heavyweight Championship match later this month. According to wrestling insider account WRKD Wrestling on Twitter, the segment was pre-taped to allow Rollins to be on-set for an apparent role in the next Captain America movie. The report stated that, while there are people backstage excited for Rollins, there is "hesitancy" to have him win the new WWE World Heavyweight Championship if he intends to continue acting. Rollins is currently scheduled to face AJ Styles for the WWE World Heavyweight Championship at Night of Champions on May 27 in Saudi Arabia. 
Rollins appeared to be filming alongside a scene partner dressed in a similar costume, as well as someone else in more casual clothing, who may be a stand-in for another actor. It's currently unknown who Rollins will be playing in "Captain America: New World Order," as well as how long his scenes will take to film.
The interview between Rollins and Graves on "Raw" involved Rollins discussing his history in WWE, from becoming the first "NXT" Champion to joining up with and eventually betraying his partners in The Shield. If Rollins were to defeat Styles, becoming the first to hold the company's newest championship would become the next major accolade in his already-storied career.
As for the next Captain America, the movie is scheduled to come out in May 2024. However, it seems likely Rollins' role in the film will be revealed before then, so fans of the WWE star should keep an eye out for updates in the months ahead.