31.2% Of Fans Say Seth Rollins Is 2023's Wrestling Workhorse (So Far) - WINC Survey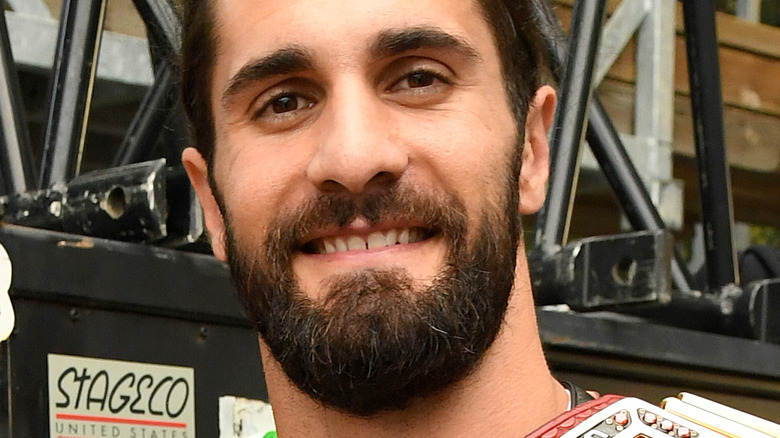 Kevin Mazur/Getty Images
The fans have spoken. Wrestling Inc. recently conducted a poll on Twitter asking wrestling fans who they consider the workhouse of the year so far. The candidates included in the poll were WWE's Seth Rollins, Cody Rhodes, and GUNTHER, while Orange Cassidy stood as the sole AEW representative. 
Of the 586 votes cast, Rollins, who is currently set to compete for the WWE World Heavyweight Championship, received the highest percentage of votes with a final total of 31.2 percent. The current AEW International Champion Cassidy trailed close behind in second place, drawing a total of 29.4 percent. Rhodes and GUNTHER stood half a percentage point apart as they placed third and fourth, respectively.
What fans look for with regard to in-ring work can be subjective, but there's no denying that these four individuals put in the work. Since defeating PAC last October for the AEW International Title, Cassidy has defended the belt 21 times on television. That, of course, doesn't take into account his other appearances in which the International Championship is not on the line. Meanwhile, GUNTHER is the longest-reigning WWE Intercontinental Champion this century and is scheduled to defend his title again at Night of Champions.
That's before we even get to Rollins and Rhodes. While "The Visionary" is getting ready to take on A.J. Styles on May 27, it's rare when he isn't on an episode of "Raw." As it happens, he was off last week and will be again this coming week filming for Marvel's "Captain American: New World Order." Then there's Rhodes, who hasn't stopped working since returning from injury at the Royal Rumble in January. He missed months of action with a torn pectoral tendon.