Aspects Of AEW Collision Will Reportedly Pay Homage To WCW Monday Nitro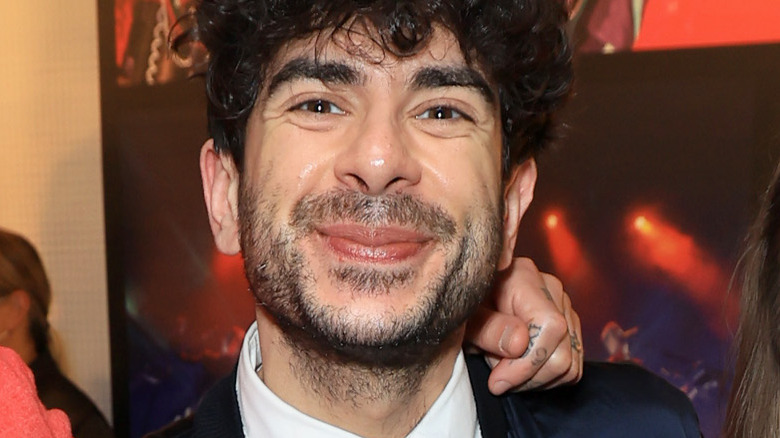 Leon Bennett/Getty Images
AEW's most recent major announcement came last Wednesday when it was officially confirmed that "AEW Collision" would become AEW's newest weekly program, airing Saturday nights on TNT. While reports and speculation surrounding the show are already well underway, its aesthetic, according to the Wrestling Observer Newsletter, will draw inspiration from "WCW Monday Nitro" and pay homage to the popular wrestling show.
This fact was already assumed by some fans, as the working logo for the Saturday show is a direct reference to the logo that WCW used for "Nitro" from 1995 until 1998. It seems as though one could expect more references to WCW's premiere show when "AEW Collision" debuts on June 17, though it remains to be seen what aesthetic features from "Nitro" they will end up paying homage to. "Nitro" was WCW's flagship weekly program beginning in 1995, and ran directly opposite "WWE Raw" for the duration of its existence. The company, and subsequently the show, ended in March 2001 when WWE purchased WCW and discontinued its programming.
Beyond just the aesthetics of the show, Meltzer also says that many members of the AEW roster remain in the dark about key details regarding the new weekly program. While people within the company believe that a hard roster split between "AEW Dynamite" and "Collision" is coming, most remain unaware of which brand they will be assigned to. The location for the debut episode of "Collision" is also a question mark at this time, with the original plan of launching the show at the United Center in Chicago, Illinois, reportedly being in limbo at present.