AJ Styles On Working For Vince McMahon And Triple H In WWE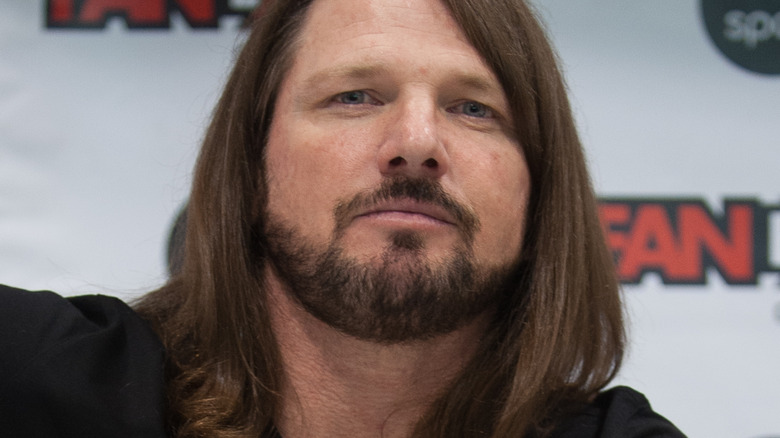 Che Rosales/Getty Images
As AJ Styles prepares for the biggest match of his WWE career next weekend against Seth Rollins for the reintroduced World Heavyweight Championship, "The Phenomenal One" was recently interviewed by Inside The Ropes to talk about the current state of his wrestling career. Since his debut in 2016, Styles has remained a noteworthy main roster star, both under the creative leadership of Vince McMahon and, more recently, Paul "Triple H" Levesque.
When asked about his relationships with both McMahon and Levesque, Styles first mentioned that Triple H was the man who brought him into WWE in the first place. "I talked to [Terry Taylor] first... but Triple H was the one who got the ball rolling," Styles recalled. He then spent the first seven years of his tenure working with McMahon before Triple H took over as Cheif Content Officer in 2022. However, Styles has experienced minimal change since Levesque's takeover of creative. "I don't feel like it's that much of a switch," Styles admitted, "Whether it's Triple H or it's Vince McMahon, the orders are coming down from them and I want to make sure they get what they want."
Styles added that, while he understands some backstage can feel the contrast between the two figureheads, he ultimately keeps his mind on his output in the ring when he's on the road. "Wrestling is my job and I love my job, but it's not my life," Styles explained, "My family [is] what my life revolves around."
While Styles started this year on the injury list, he has since returned and found himself in the finals of the World Heavyweight Championship Tournament at Night of Champions. If he defeats Seth Rollins on May 27, it will mark Styles' third WWE world championship reign to date.