Rhea Ripley Was Dominik Mysterio's One Phone Call In Jail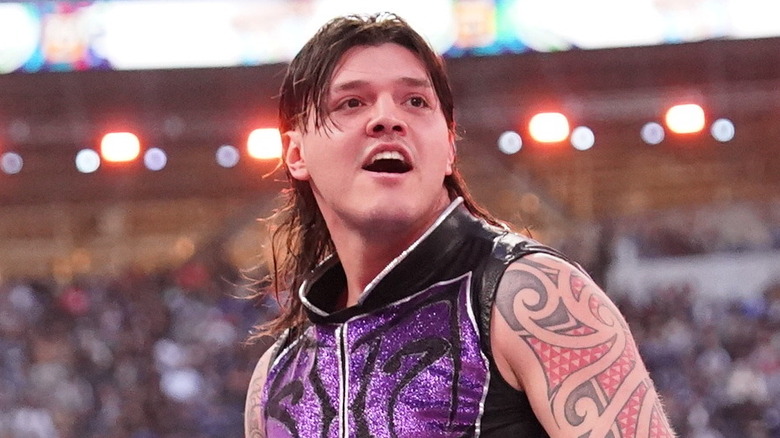 WWE
During traumatic events in your life, it's important to have people you can lean on for comfort and support. Many times that can come from your blood-related family, but sometimes when that family calls the cops on you for interrupting a holiday celebration that you weren't invited to, a found family can be there to fill that void. And luckily for Dominik Mysterio, he has The Judgement Day.
During a recent interview with G-Moniy, Dom Dom recalled the day his life changed when his WWE Hall of Fame father Rey Mysterio had him arrested and his life changed forever. While the family he was born into sat by and watched him get carted off to prison (or more accurately, the local police station), his stablemates Rhea Ripley, Damian Priest, and Finn Balor were the ones to offer compassion and love to him throughout the difficult experience.
"They were very supportive," said the second-generation star. "I remember the day I got taken away, Mami was there. She was the first phone call. She was there to bail me out. I spent a couple of hours in there and it wasn't good. After I made it out, they made sure that I was taken care of. Mami had fresh food for me [and] some fresh clothes. Priest made sure that no one messed with me. Finn was grabbing me some blankets and pillows because I was very uncomfortable in there. They were all just making sure I was taken care of."
While many members of the WWE Universe may not understand or agree with the young Mysterio's familial issues, which have expanded to include the Latino World Order as well, it's good that he can still find a group where he feels loved and supported (despite their often nefarious actions towards others).