Seth Rollins Nearly Had Title Run Heading Into WWE Wrestlemania 39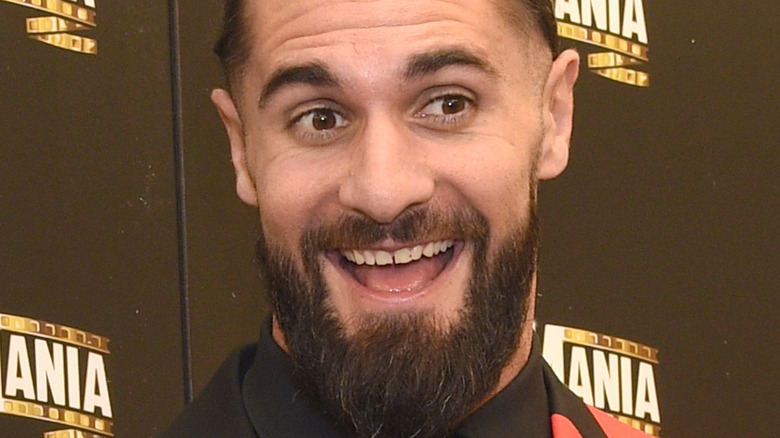 Gregg Deguire/Getty Images
This weekend at Night of Champions, Seth Rollins will battle A.J. Styles for the right to be crowned the new WWE World Heavyweight Champion. But could "The Visionary" have gone into WrestleMania 39 as a champion already? According to the latest from Fightful Select, that idea was certainly on the table. While Fightful doesn't know who was scheduled to win, they were told Rollins was being considered as a potential champion heading into "The Showcase of the Immortals." WWE ultimately decided against splitting the belts, however, which brings us back to his matchup this Saturday against Styles.
When it was reported that Rollins had begun filming for "Captain America: New World Order," online chatter combined with speculation took that as a sign that he wouldn't be winning the World Heavyweight Championship. There was also a thought that the company would hesitate to use him in more prominent positions, such as a championship spot, due to film roles or similar opportunities. Speculation ramped up even further when it was revealed that Rollins had pre-taped his segments for consecutive episodes of "Raw."
All that said, higher-ups within the company "vehemently denied" and dismissed that to Fightful, saying, "We were made aware that the situation was happening, and he's already done filming. We had planned out the sit-down interviews to make up for his absence and it's full speed ahead."
As for this specific role and the potential for others down the road, they were also quoted as saying, "The idea that this is anything but a positive is an unrealistic way of thinking."