AJ Styles Talks WWE Night Of Champions, Seth Rollins Missing Press Conference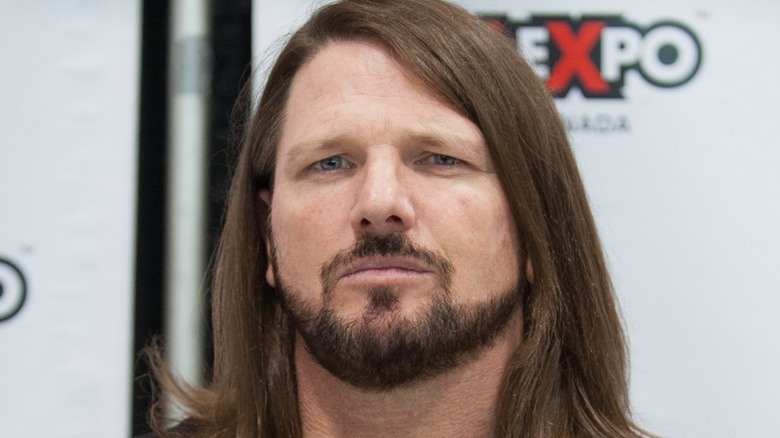 Che Rosales/Getty Images
Despite what the betting odds might say, AJ Styles believes he will walk out of Night of Champions as the brand new World Heavyweight Champion. Ahead of Styles' match against Seth Rollins tomorrow, the "Phenomenal One" spoke at the pre-show press conference in Saudi Arabia. "Jeddah, tomorrow night, we make history. AJ Styles will be crowned the new World Heavyweight Champion," Styles declared.
In less than 24 hours, Styles and Rollins will meet in the finals of the World Heavyweight Championship tournament. As Styles pointed out though, Rollins was nowhere to be seen at the press conference. WWE commentator Michael Cole clarified that Rollins had been traveling across the world for a media tour — and had been filming on the set of "Captain America: New World Order." Nonetheless, Cole promised that Rollins would soon arrive prepared for his bout.
"No disrespect to Seth Rollins. God knows everybody would love to be a Hollywood star," Styles said, "but I'm more focused on what I'm doing here in the WWE — becoming the new World Heavyweight Champion."
Styles closed out by stating that the future will be phenomenal if he becomes the new titleholder at Night of Champions. Of course, a Styles' victory presents another interesting scenario. Should Styles win the World Heavyweight Championship, Corey Graves confirmed that Styles would leave the "SmackDown" brand and officially transition over to "Raw," which has been designated as the official home for the revived title.