Darby Allin Discusses Why There Will Never Be A Bidding War For Him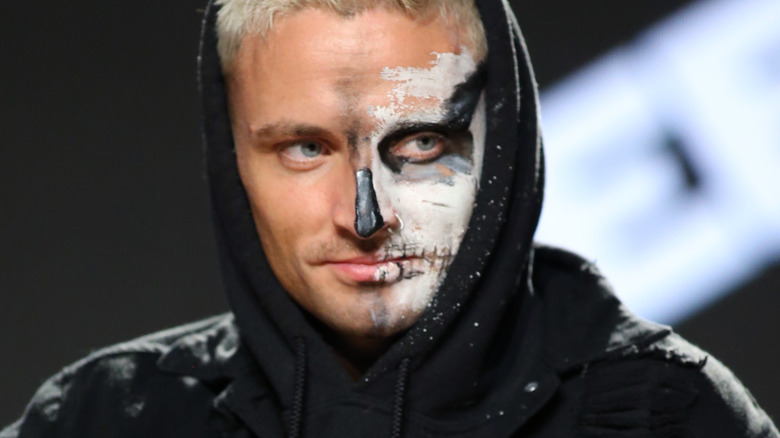 Bennett Raglin/Getty Images
Darby Allin is set to have the biggest match of his career later today when he faces MJF, "Jungle Boy" Jack Perry, and Sammy Guevara in a four-way bout for the AEW World Heavyweight Championship at AEW Double or Nothing 2023. Allin, who has never competed for the World title on PPV, has been with AEW since 2019 and takes pride in being an AEW mainstay and plans to continue to represent the company long-term. Allin spoke about his commitment to the company on a recent episode of Drinks with Johnny.
"I can't say enough good things about AEW," Allin said. "It sounds corny, but I don't know what my life would be like without AEW... This place lets me be me in the ring and outside of it. It's crazy." AEW grants Allin the freedom to do the things he loves outside of wrestling, from skateboarding to his plans to climb Mount Everest. This is something that the former TNT Champion doesn't take for granted, saying that he is unsure if he'd still be wrestling if it wasn't for AEW. "If someone said, 'you can't skateboard, it's in your wrestling contract,' I wouldn't sign it."
Allin then spoke about his perspective on AEW and being a "pillar" of the company. In contrast to the way the four pillars of AEW have been presented, Allin believes the true pillars of the company are the ones fully committed to it long-term. "People that are loyal to the company... those are pillars, it's not just four guys," Allin explained. "You can't really call yourself a pillar if you don't plan on being here in two years... There's never gonna be a bidding war [for me]."