Tony Khan Confirms Talks With Goldberg, Says He Has A Great Relationship With The WWE Hall Of Famer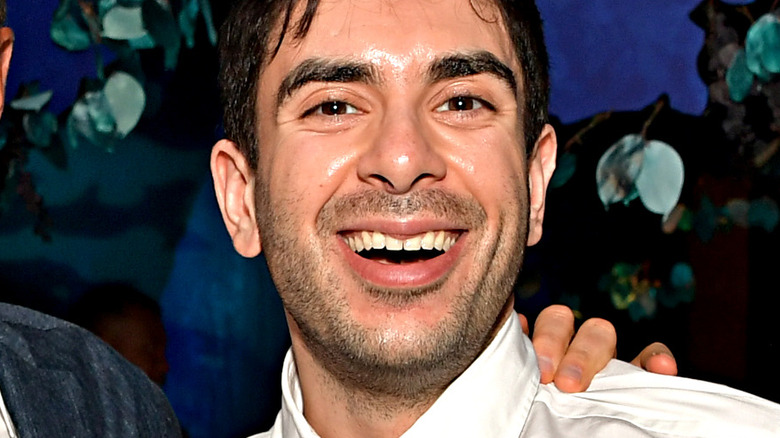 Emma Mcintyre/Getty Images
Tony Khan has revealed that he has had discussions with WWE Hall of Famer Goldberg about signing with AEW.
In the post-Double or Nothing media scrum, Khan was asked if he has had a conversation with Goldberg, after previously showing interest in the veteran star's free agency.
"Yeah, I have. I have talked to Bill (laughs)," revealed Khan. "It wouldn't be that unusual. I've talked to Bill when he's not been under contract at times, and I have a good relationship with Bill. I have had a good conversation with him, but I've had a lot of great conversations with Bill."
The AEW President also spoke about what he and Goldberg have in common and expressed his admiration for Goldberg's family and how they've helped Jacksonville, Florida.
"Bill's family have done a lot of great things in Jacksonville. Bill's related to the Wolfson family, who built the Wolfson Children's Hospital in Jacksonville. Bill's a great former football star, I work a lot in football, so we have a lot in common. We have a lot of mutual friends, and I have a really good relationship with Bill," said Khan.
But he didn't disclose what he and the WWE Hall of Famer spoke about and said that he wants to keep the conversation between them. 
Goldberg became a free agent earlier this year after his contract with WWE expired following which Khan stated that the news was something for AEW to keep an eye on. The AEW President had also previously stated that if Goldberg was to sign with his company, he would feature in AEW and not ROH.
A big-name star like Goldberg could be a great addition to AEW ahead of the All In pay-per-view in August, which is shaping up to be a huge event for the promotion.