August Release Date Set For WrestleQuest Game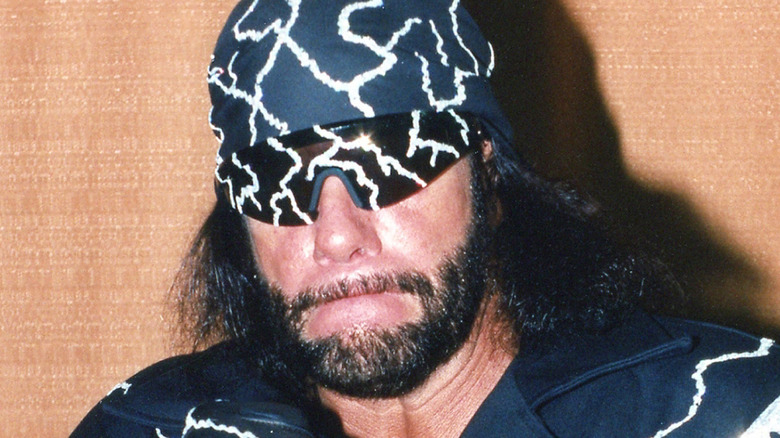 George Napolitano/Getty Images
Summer 2023 may as well be the summer of the wrestling video game, with "WWE 2K23" in stores already and "AEW Fight Forever" finally set to be released on June 29. But the two games will have some competition in the marketplace in the form of "WrestleQuest," an RPG/wrestling adventure game that will be arriving on the scene shortly after "Fight Forever." In a press release, 5th Planet Games and Skybound Entertainment announced that the game would be released on August 8, available on all current video game consoles and PC. A new trailer for "WrestleQuest" was also released, featuring more gameplay and a further glimpse of the roster of wrestling legends featured in the game.
First announced in March 2022, "WrestleQuest" looks to combine pro wrestling with RPGs, with gameplay that will combine pro wrestling moves and traditional RPG stylings. While it was initially hinted that players would play through quests based on the careers of legendary wrestlers, it was clarified that players will start as a wrestling hopeful, who embarks on a quest to become a wrestling legend in their own right, encountering legends along the way.
August 8 is the new release date for "WrestleQuest, which had previously been scheduled for May before being delayed. In addition to "Macho Man" Randy Savage, Jake Roberts, and Andre the Giant, who had previously been revealed to be part of the game, "WrestleQuest" will also feature WWE Hall of Famers Booker T, Diamond Dallas Page, the Road Warriors, Junkyard Dogg, and Sgt. Slaughter, current AEW star Jeff Jarrett, former WWE star Tatanka, and lucha libre legend/former WCW star LA Park.