Baron Corbin Roasted By TikToker Chef Reactions: 'Cooks Better Than He Wrestles'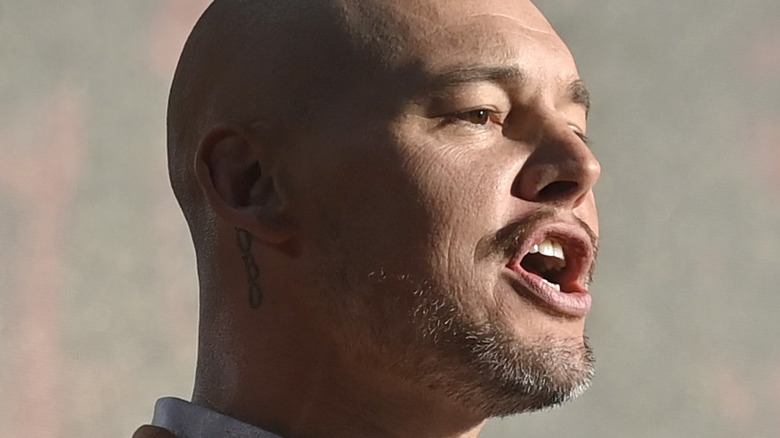 David Becker/Getty Images
It's not often fans see WWE superstar Baron Corbin picking up a win. In fact, he lost his most recent singles match to "WWE SmackDown" newcomer Cameron Grimes in just seven seconds. Naturally, the jokes at his expense have not slowed down in the aftermath. Now, even Chef Reactions of TikTok fame is getting in on the fun. Chef Reactions is exactly as described. He's a professional chef who reacts to the kitchen stylings of others from their own videos. But in a recent duet video, he took aim at one of Corbin's, where he prepares various cuts of meat. 
He started by introducing Corbin as a "WWE superstar — and I use the term very loosely" while captioning the clip "cooks better than he wrestles but that ain't saying much tbh." The barbs didn't stop there, however, with the chef poking fun at Corbin's "Happy" gimmick as well as the superstar's win-loss record as Corbin threw filets in his pan. With his rare steaks finished, Chef Reactions delivered his final blow to the former "Lone Wolf." "They look decent enough I guess," he added. "I mean, his cooking's better than his wrestling or his football career — couldn't get drafted to the NFL, 'Raw,' or 'SmackDown,' so that's 0-for-3." His steaks fared better, notching an 8 out of 10 score. 
While Corbin is indeed a free agent following the recent draft, he used that to his advantage this past Tuesday, attacking "NXT" Champion Carmelo Hayes during his shocking return to the developmental brand, where he got started in 2014. Corbin wasted little time in planting Hayes with the End of Days before standing above him with the "NXT" Championship in hand, leaving many — including fellow superstar R-Truth — questioning why.