Santos Escobar: Triple H Originally Turned Down Bringing Back LWO Stable In WWE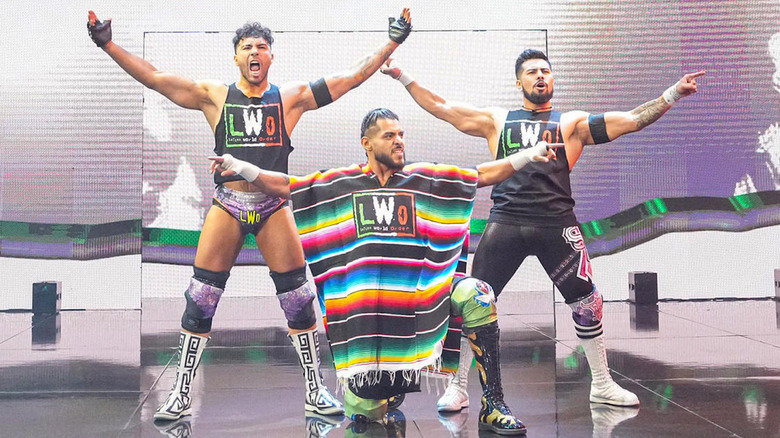 WWE
When he first arrived on WWE television, El Hijo del Fantasma dazzled the "WWE NXT" Universe, capturing the Cruiserweight Championship and proudly representing lucha libre culture. However, shortly after winning the esteemed title, the honorable luchador unmasked and introduced the world to the arrogant Santos Escobar. Alongside the group known as Legado del Fantasma, the champion reigned for 321 days atop the Cruiserweight Division — but he had a different stable in mind to serve as his backup during the early days of his run.
While appearing on "Out of Character With Ryan Satin," Escobar revealed that he wanted to revive the Latino World Order when he first arrived in "NXT" instead of creating his own group. At the time, however, "NXT" booker Paul "Triple H" Levesque pumped the breaks on the next generation of the legendary WCW stable that had once featured iconic superstars like Psicosis, La Parka, and Eddie Guerrero.
"The very first conversation I had with Triple H, he asked me what do you want to do, and I told them, 'Can I bring back the LWO?'" recalled "The Emperor of Lucha Libre." "Before I said the letter 'O,' he said 'No.' [He said,] 'I want you to be you and I want people to see you and not think of anybody else' ... That kind of shut down my initial desire, but Triple H was right. The time wasn't right. It wouldn't have been what it is right now. Also, it needed a very important ingredient: an OG. An original LWO [member], and that's Rey [Mysterio]."
Bringing the message to the world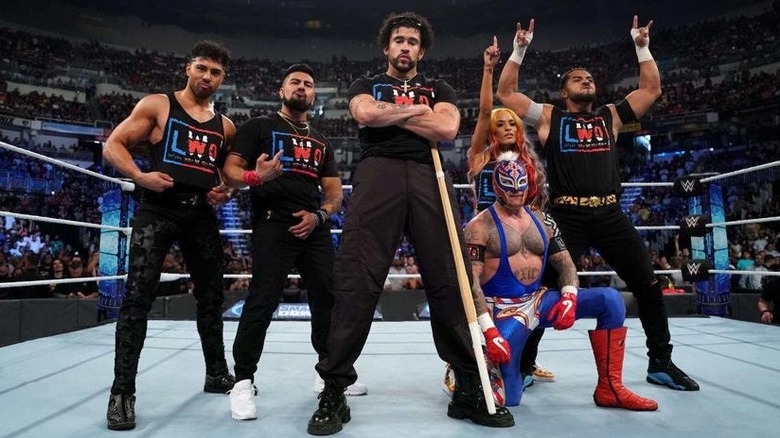 WWE
It took a few years, but Escobar finally got his wish of being a part of the LWO. And with the newly christened WWE Hall of Famer Mysterio in their corner, they continue to honor the faction and lucha libre each Friday on "WWE Smackdown." But Escobar also made it clear that without the time spent as LDF, the group currently consisting of Escobar, Joaquin Wilde, Cruz Del Toro, and Zelina Vega wouldn't have the credibility to carry the LWO moniker, since the audience wouldn't have known what they were all about.
"[Legado del Fantasma] gave me the opportunity to do what everything I wanted to do," said Escobar. "Who I am, where I come from, what I'm about ... every single time I was out there. Every promo, every backstage, every scene, every feud, every rivalry was letting people know that I'm all about lucha libre [and] that lucha libre is about tradition, heritage, culture, and familia. All the values that you have whether you're Mexican, Latino, or not, are the values I have. We relate, and that's how Legado got over. That's how Santos got really over on 'NXT,' because everything I say is real."
If you use any of the quotes in this article, please credit Out of Character with a h/t to Wrestling Inc. for the transcription.