Iron Claw Movie Update & Spoilers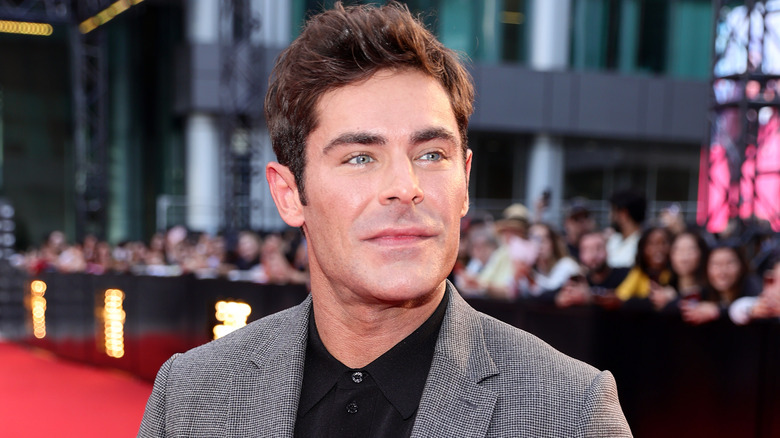 Matt Winkelmeyer/Getty Images
More details have emerged regarding the upcoming film "The Iron Claw," which will tell the story of the Von Erich wrestling family, with Zac Efron set to star. The latest Wrestling Observer Newsletter includes details from a test screening of the film, with plot spoilers as well as some early impressions from Meltzer's source.
The movie will center on Efron's Kevin Von Erich as he navigates the world of professional wrestling and deals with the deaths of numerous family members. It seems that, like many Hollywood adaptations of a true story, some liberties have been taken, with some details differing from the real-world account.
The movie will seemingly cover Kerry Von Erich training for the 1980 Olympics, the partnership between Kevin, Kerry, and David Von Erich, Kevin meeting his wife, the deaths of his brothers, and eventually Kevin's sons joining the wrestling industry. According to Meltzer's report, the movie plays things relatively safe, and there is some criticism toward some of the minor performances — notably, it was said the actor who plays Ric Flair in the film drew laughs from the audience, and not on purpose.
In addition to Efron, "The Iron Claw" also stars Jeremy Allen White, Lily James, and Holt McCallany. Several wrestlers are set to appear in the film as well, including AEW World Champion Maxwell Jacob Friedman and Ryan Nemeth. Industry veteran Chavo Guerrero served as a behind-the-scenes consultant, and recently teased that he expects the movie to garner Oscar buzz when the time comes.