Bryan Danielson Provides Health Update, Comments On Blood & Guts Ahead Of AEW Dynamite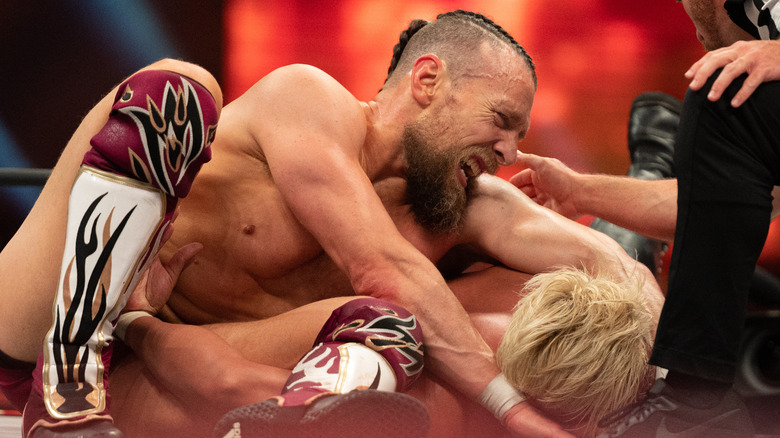 AEW
AEW is mere hours away from the Blood & Guts match between the Blackpool Combat Club and The Golden Elite, and former world champion and noted fan of the violent arts, Bryan Danielson, is lamenting the fact that he won't be able to get in on the bloodshed tonight.
"Sad I'm missing out (AGAIN!) on #BloodAndGuts," Danielson wrote on Twitter, "but PAC is a fantastic addition on the side of #BlackpoolCombatClub. Can't wait to watch the mayhem and there's nobody better in these type of matches than the BCC!"
PAC was revealed as Danielson's replacement last week, due to PAC's longstanding issues with Kenny Omega.
Danielson, unfortunately, broke his arm in a match with Kazuchika Okada at June's Forbidden Door pay-per-view. According to a follow-up tweet, Danielson underwent surgery on the broken limb, getting a steel rod and nine screws placed in his arm to aid in healing. 
"Surgery went well and I'm on the road to recovery," Danielson wrote. "Thank you all for the support, and check out #BloodAndGuts tonight!"
No timetable has been given for Danielson's return to the ring. This is the second year in a row that he is sidelined for Blood & Guts, as last year he was also out with an injury.