WWE Legend Shawn Michaels Weighs Interest In Potentially Returning To The Ring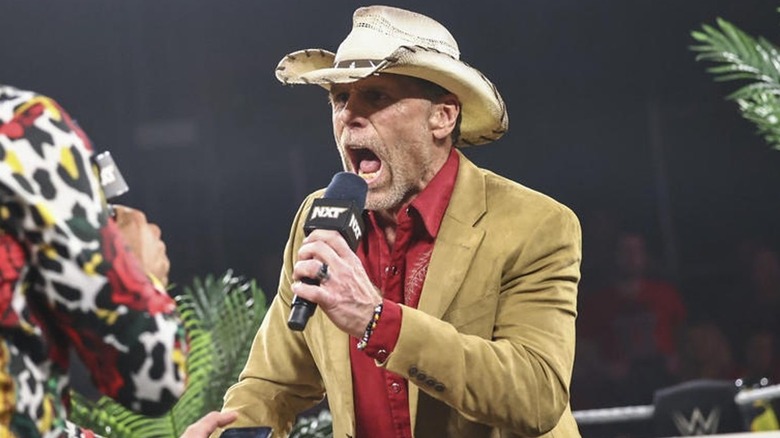 WWE
Outside of a forgettable tag team match in Saudi Arabia in 2018, the in-ring career of Shawn Michaels has been finished for well over a decade, and the WWE Hall of Famer has no plans to change that any time soon. The 57-year-old has since moved into a backstage role with WWE's developmental system, with sporadic appearances on "NXT" in an authority-style role helping boost the black and gold brand.
In an interview with Sportskeeda Wrestling, Michaels was quizzed on the potential to return to in-ring competition and his answer was as clear as day.
"No, I absolutely don't think about that at all anymore," he said.
"I'm so enamored and enjoy helping these young men and women come through 'NXT,'" Michaels continued. "I've had my time in the sun. I absolutely enjoyed every bit of it, but I so thoroughly enjoy being able to help them and allow them to have the same opportunities that I had.
"This is about the generation of a Bron Breakker, Julius and Brutus Creed, Tiffany Stratton – we have a number of young men and women coming through 'NXT' who are going to be huge, huge superstars on the main roster. I don't think anyone is going to be surprised if they see Bron Breakker and Carmelo Hayes headlining a WrestleMania someday in the very near future ... that's what I'm obviously focused on."
Michaels was involved in an on-screen rivalry with Grayson Waller earlier this year which led to rumors of a return, but 'The Heartbreak Kid' opted to bring back Johnny Gargano as his stand-in for the "NXT" Stand & Deliver event during WrestleMania weekend.
Shawn Michaels pleased to work with Finn Balor on NXT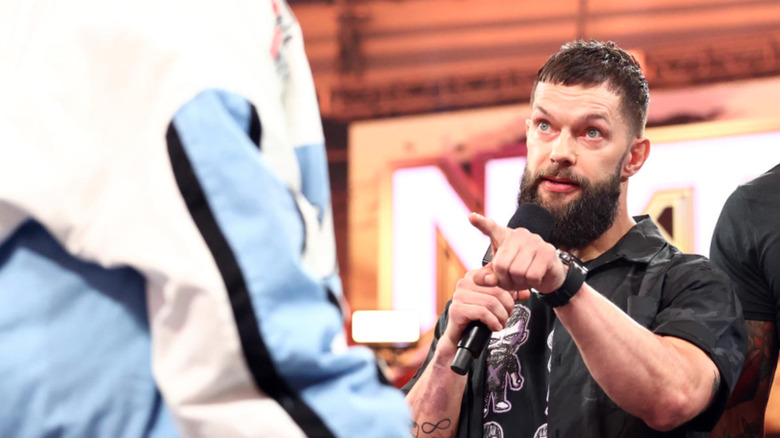 WWE
Michaels first began working as a coach with WWE's developmental system in Orlando, Florida back in 2016, meaning he missed out on working with a number of high-profile graduates who are now stars on the main roster. By the time Michaels was involved with "NXT", the likes of Kevin Owens, Seth Rollins, and Becky Lynch had all moved onto bigger and better things but there was one man who "The Showstopper" got a chance to work with when he returned to the brand.
"I was very happy to be able ... to work with Finn Balor here in his second run in 'NXT' because I sort of missed out on it the first time," Michaels said.
"I happened to have a great deal of respect and admiration for Finn and everything he's brought to 'NXT.'"
Balor returned to the black and gold brand in 2019 for a two-year stint and worked a series of programs with the likes of Johnny Gargano and Adam Cole, winning the "NXT" Championship for a second time before returning to the main roster in 2021. The strong relationship between Michaels and Balor has continued in recent weeks, with the member of The Judgment Day making cameos on Tuesday nights to work with current champion Carmelo Hayes, helping to boost the ratings for the show and delivering stellar performances in the process.
If you use any quotes from this article, please credit Sportskeeda Wrestling with a h/t to Wrestling Inc. for the transcription.