Matt Riddle Wanted To Be In A Stable With Edge And Randy Orton Called Rated RKBro
WWE
WWE star Matt Riddle has said that he considered forming a faction featuring both Randy Orton and Edge.
On a recent edition of "The Bump," Riddle was asked if he has thought about forming a faction of his own to deal with Gunther and Imperium. The former UFC star said that he would be keen to be part of a faction and listed a few names who could be a good fit, and revealed that he even considered forming Rated RK-Bro.
"You got Cody, he's a stallion. You know, if Randy ever comes back. That would be awesome. Edge — you know, for a minute there, I wanted to do Rated RK-Bro, you know. It's a whole thing. I would love to be in a group," stated Riddle.
Rated-RKO was the name the tag team of Edge and Orton went by when they teamed together between 2006 and 2011. The two teased a reunion at the 2020 Royal Rumble when Edge made a surprise return in the men's Royal Rumble match. "The Rated-R Superstar" and "The Viper" then went on to have a lengthy feud, which resulted in three matches between them.
Riddle laments not having anyone to depend on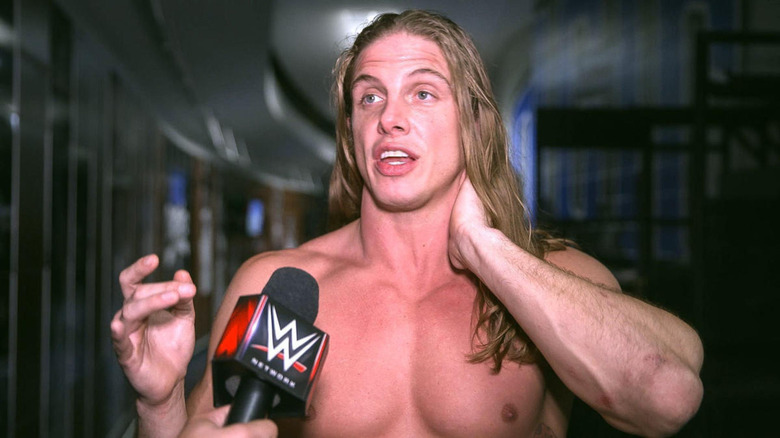 WWE
During his appearance on "The Bump," Matt Riddle said that the odds always seem to be against him regardless of the match he's involved in, and misses not having anyone to depend on.
"I'll be honest, as a guy kinda on his own, especially with Randy [Orton] gone a bit and Drew [McIntyre] is always doing something, all these factions have people to depend on. If they're down, they have someone to live them up, and right now I really don't have that and it's a little unfortunate," lamented Riddle.
Randy Orton, Riddle's former partner, has been on the sidelines for a year now due to a back injury but is rumored to return soon. Riddle also said that he would be interested in taking a few "WWE NXT" stars under his wing and forming a group on the main roster. 
The former United States Champion is in a feud with Gunther but lost to the Intercontinental Champion on this past week's "WWE Raw." Riddle had also lost to the Austrian star earlier this month at the Money in the Bank show as well.