Matt Hardy Weighs In On Possibility Of Expanded AEW PPV Scheduled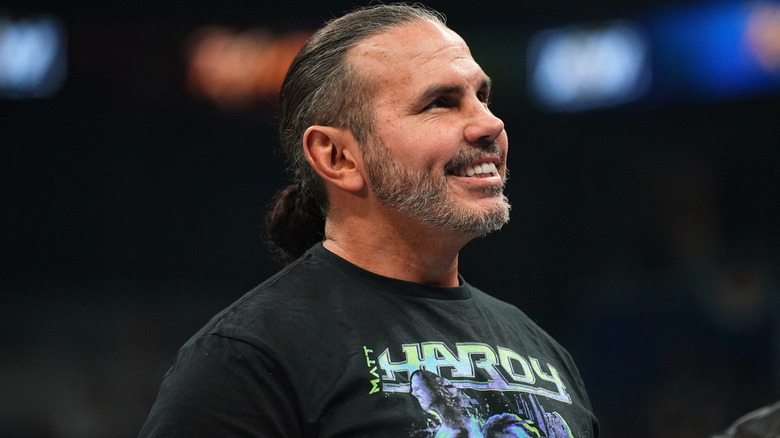 AEW
AEW's current pay-per-view schedule has served the company well in its first four years of existence, but it has begun to expand lately. Last year saw the introduction of the Forbidden Door event, cross-promoted with NJPW, and this year will see All In join the fray as the sixth AEW pay-per-view. 
It's been reported recently that Warner Bros. Discovery could be looking for AEW to expand its schedule to monthly pay-per-views, akin to WWE. On the "Extreme Life of Matt Hardy" podcast, Matt Hardy commented on the possibility of AEW making the switch.
"It's intriguing, I think one of the things that makes AEW pay-per-views so solid and so great is that all the matches usually have a good and decent amount of time to tell a backstory, which leads up to that match. There's history in all the matches, there's a reason for these guys to be fighting, there's a reason you want to see this fight, there's a reason you want a certain guy to win, and whatnot. That's one of the beautiful things about pro wrestling," he said. 
"Even if you look at WWE back in the day when they had the big four. When they had Royal Rumble, WrestleMania, SummerSlam, and Survivor Series, it just felt like those pay-per-views were bigger deals. I think in some ways, that made the pay-per-view feel like a bigger deal, and you buy it like it's a bigger deal."
Dynamite vs. Collision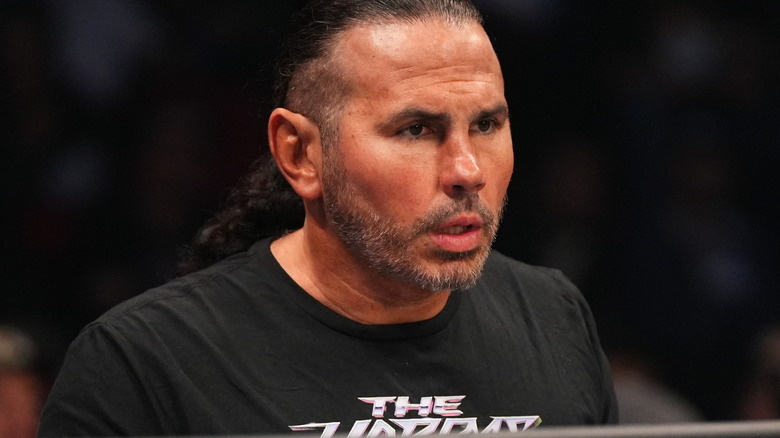 AEW
Matt Hardy said that a monthly pay-per-view doesn't give certain stories time to develop and grow. While AEW has been known for successfully telling long-term stories, the promotion has also been known to drag some stories out for far too long. Given the uptake in value that comes with monthly pay-per-views, Hardy said he could see it happening.
"Something I'll throw out is you could maybe keep it fresh if the rosters are big enough on 'Dynamite' and on 'Collision,' maybe you could have in January a 'Dynamite' pay-per-view, February a 'Collision' pay-per-view, March, 'Dynamite,' and you alternate each and every month," Hardy said. "Maybe one of those months, you have 'Dynamite' versus 'Collision' and it's like the World Series pay-per-view of pro wrestling."
The idea of alternate pay-per-views between AEW's two major brands, with a brand-versus-brand event in the midst, is similar to WWE's pay-per view schedule following the brand split in 2016. "WWE SmackDown" and "WWE Raw" wrestlers faced off against each other in brand vs. brand competition at Survivor Series, but that format ended last year.