John Cena's Peacemaker To Be Playable In Mortal Kombat 1 Video Game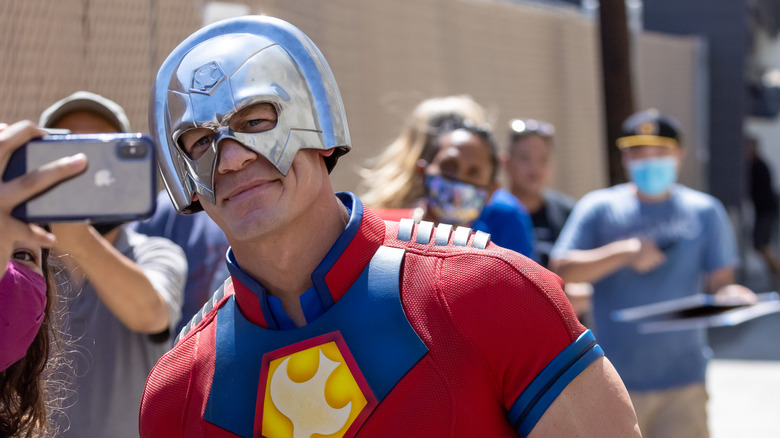 Rb/bauer-griffin/Getty Images
While The Miz has been in a long and ultimately-fruitless battle to play Johnny Cage in the Mortal Kombat movies, but John Cena has beaten his WrestleMania 27 opponent to the franchise.
According to IGN, John Cena will portray Peacemaker in Mortal Kombat 1, his DC Comics character from The Suicide Squad and the eponymous television show. Homelander will join other non-Mortal Kombat characters Homlander from the TV series "The Boys" and Omni-Man from the television program "Invincible." All three characters will be available with Mortal Kombat characters Ermac, Quan Chi, and Takeda in the soon-to-be-released game's first downloadable content pack.
The Peacmaker role has been a source of surprising popularity for the former WWE Champion, who has played the character since 2021. A scene-stealing showing in The Suicide Squad led to the hit 2022 series "Peacemaker." Fans have been waiting for a second season of the popular MAX program but series creator James Gunn has been busy with his duties directing Guardians of the Galaxy Vol. 3, as well as helming the new creative direction for DC's next slate for films. As it stands season 2 appears to be a long way off, but the Mortal Kombat appearance should tide fans over.
Cena hasn't only been busy with his acting career. He recently returned to the ring, losing to WWE United States Champion Austin Theory in the opening match of WrestleMania 39 in April. Cena recently noted that the business has changed for the better since he began wrestling.