QT Marshall Explains How His Involvement With AAA Triplemania 31: Tijuana Came To Be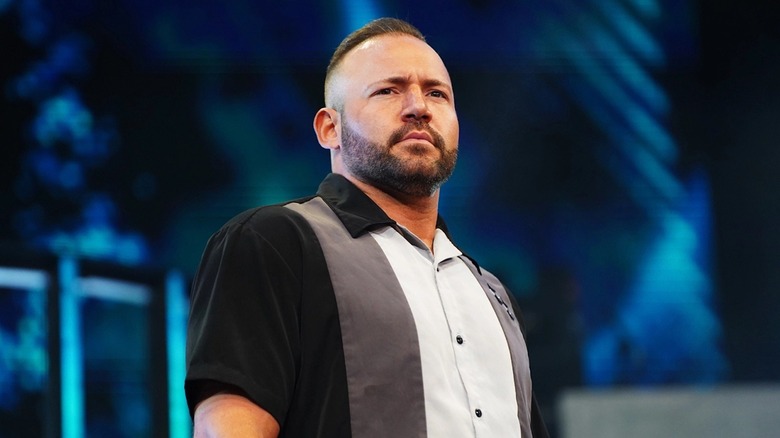 AEW
The AEW fans love to hate QT Marshall. From being Cody Rhodes' lackey to being the pompous, borderline delusional leader of The Factory, and then the main mouthpiece of QTV, the veteran has firmly found his place among the promotion's colorful cast of characters. 
However, American fans tend to view him as a comedic character, so when he ventured to AAA in Mexico, Marshall was able to show off another side of his character that was much darker than anything the US audience has seen on "AEW Dynamite" or "AEW Rampage" so far.
Recently, the co-owner of the Nightmare Factory appeared on "Talk Is Jericho" to discuss his career and journey to AEW. While speaking about his most recent excursion outside of his home promotion, Marshall discussed his first appearance for a Mexican promotion, which involved the first-ever ambulance match in AAA history against Penta el 0M AKA Pentagon Jr.
"Biggest win of my career by far. I beat Pentagon Jr. in his native land in one of the most horrific matches I've ever been a part of. It was very bloody and I wasn't expecting it, but it was pretty cool. I'm excited to see if we get to show any of it on AEW."
Marshall said that Konnan approached him with a storyline where he was stalking Penta because the Lucha Bro had disrespected Marshall during talks about his new AEW contract. 
Despite it being his job to be a part of conversations like that, Pentagon Jr. asked Tony Khan's right-hand man to leave the room as negotiations began. Marshall was determined to get revenge for being underestimated and undervalued, so since this is wrestling, the rational move on his part was to attack Pentagon's students, take creepy pictures of his opponent's family, and generally make the fan favorite star's life a living hell.
Giving The Devil His Due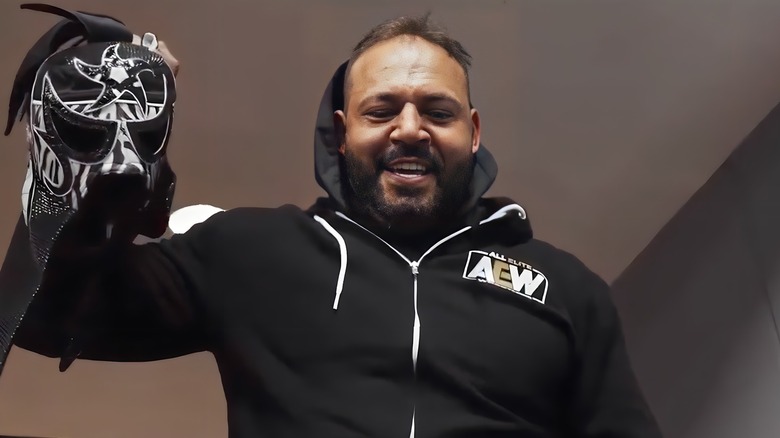 AAA
As Chris Jericho continued to dive deeper into the match, QT Marshall revealed that Tony Khan was very open to Konnan's idea. In fact, the AEW owner saw this as an opportunity to potentially show the world, especially the incredibly vocal contingent on social media, that Marshall was a lot more than a comedy act in the squared circle.
"Tony [is] a firm believer when it comes to me that it's good for me to go out and wrestle in other places because I can help maybe possibly turn the Twitter fans into seeing a different side of me," he said. 
"The Twitter fans who give Tony a lot of crap for putting me on TV. For some reason, they really, really hate me, so this is what he specifically said: 'I would never let two of my contracted talents go to another company and do an angle like this that could lead to something bigger that I know would do a great rating for my show. But I believe in you and I do believe this will help your career overall.' Thank goodness they were able to tell a good story for the past couple of months. We were doing vignettes here and they built it up to this first-ever ambulance match in Mexico ... It was wild," recalled Marshall.
Now that he has come out on top over the Death Triangle member, Marshall has earned a title opportunity in AAA. He is scheduled to compete in a fatal four-way match at the next Triplemania event on August 12, 2023 in Mexico City for the relinquished Latin American Championship. He hopes that he can win the title and proudly bring it back to his QTV compatriots and defend it in an AEW ring.