Tony Schiavone Explains What He Thinks Is The Problem With Modern Wrestlers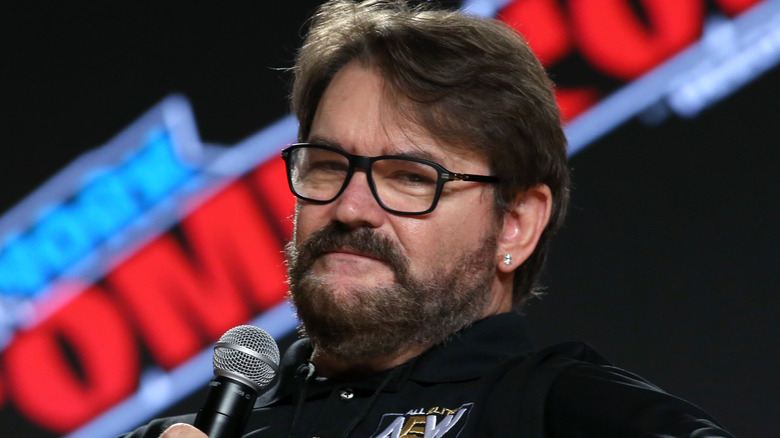 Bennett Raglin/Getty Images
Veteran commentator Tony Schiavone worked in some notable promotions before joining AEW in 2019. Schiavone worked for WCW from 1990 until its end in 2001, worked for WWE for one year in the late 1980s, made an appearance on Impact Wrestling, and did announcing for Major League Wrestling right before AEW. Since Schiavone has been around for a while in the business, he of course has his own opinions about wrestling then and now. On his podcast, "What Happened When," Schiavone shared his opinion about what thinks is wrong with many wrestlers in the modern era.
"No, not at all, no, I — and to this day, I think if you try to direct what you're doing on an interview or too much online, I think you're missing the point," said Schiavone. "So many wrestlers today are motivated by Twitter or by Instagram, and I think it's wrong. So, just my opinion and I could be wrong, but I guess that's just, that's the old man in me right?
Others In The Business Have Called Out Social Media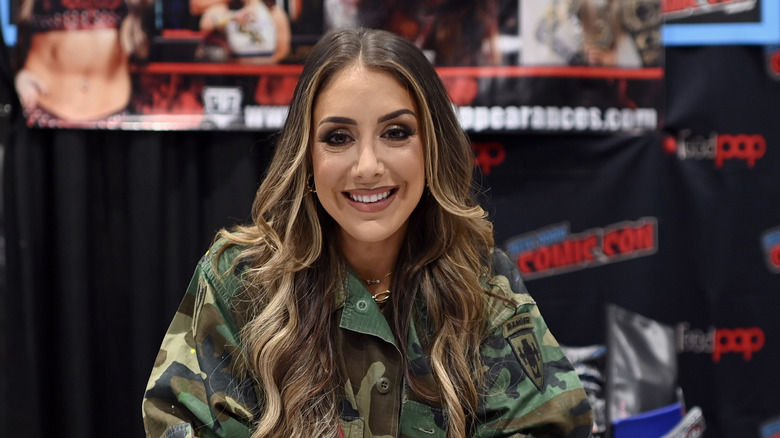 Roy Rochlin/Getty Images
Of course, Schiavone isn't the first person that is part of the wrestling community to have an opinion about social media. "Dark Side of the Ring" producer Evan Hussey called it out because it takes a lot of the "magic" from wrestling and called it "bad" in general for the industry. 
While others in business, have called it out because of the toxic atmosphere. In an interview with "Busted Open," AEW star Matt Hardy shared both the pros and cons of social media: the pros being how it's a good place to promote your work and the cons being, how toxic fans get away with their comments because of the anonymity. Former AEW Women's Champion and Schiavone's friend Dr. Britt Baker DMD condemned cyberbullying that happened to her in the past and other wrestlers.
If you use any quotes from this article please credit "What Happened When" with an h/t to Wrestling Inc. for the transcription.